Welcome to Avail Senior Living, your trusted hometown senior care community in Cleveland, TN!
When it comes to providing exceptional care for our beloved seniors, we understand the importance of creating an environment that promotes health, happiness, and meaningful connections.
In this blog post, we'll explore the advantages of residential community care. We'll compare it to home care in Cleveland while highlighting the unique features of assisted living and memory care.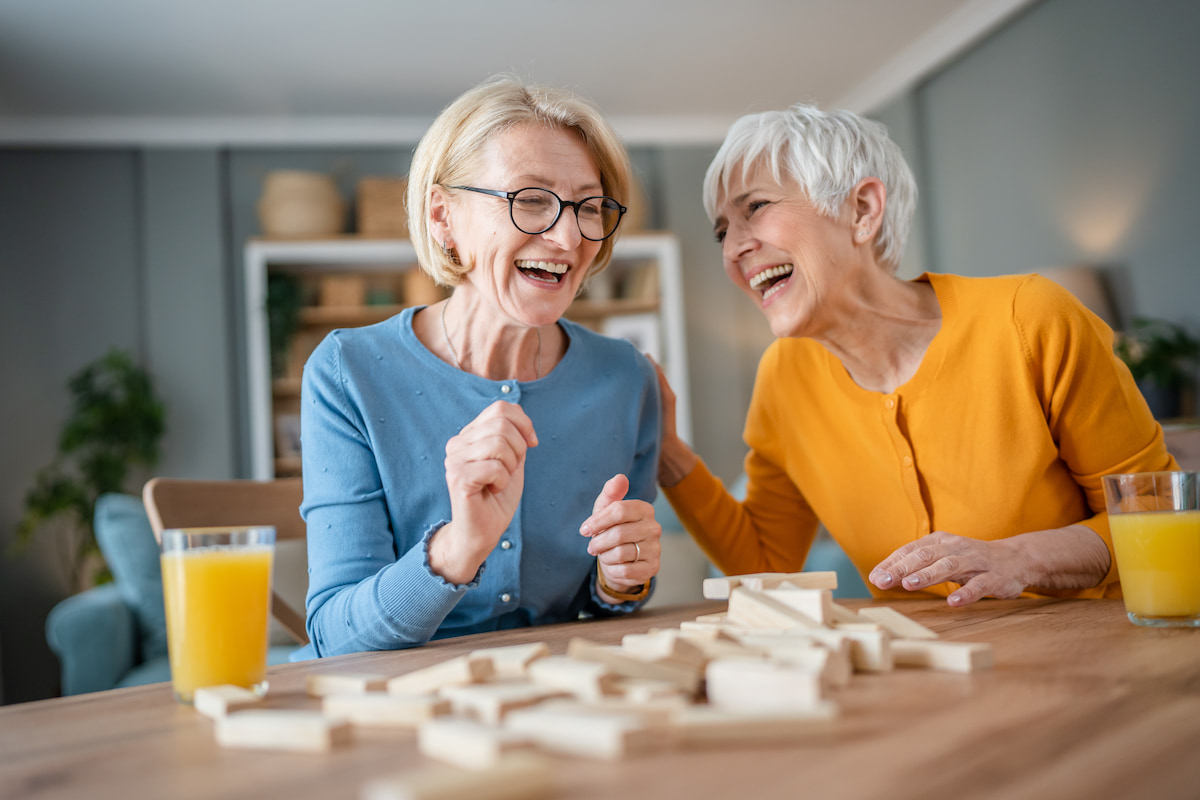 What is home care?
Home care agencies offer a viable option for seniors who prefer to receive care in the comfort of their own homes.
These agencies provide a range of services tailored to meet the needs of elderly individuals. While the cost of home care can vary depending on the level of care required, it is essential to choose a reputable and reliable care agency that offers quality services.
In Cleveland, TN, the average cost for home care services is approximately $4,719 per month for eight care hours a day. This fee covers various aspects of care, including:
Assistance with activities of daily living (ADLs)
Medication reminders
Meal preparation
Light housekeeping
Companionship
Many home care agencies also offer specialized services such as medical home care. This aspect features licensed professionals to provide skilled nursing care or administer medications as prescribed by a healthcare provider.
When considering a home care agency, it's crucial to select one that prioritizes quality care and the well-being of its clients. Reputable agencies conduct thorough background checks and vet their home health aides to ensure they have the necessary qualifications and experience to provide adequate care.
While home care services offer convenience and personalized care, it's important to note that seniors may miss out on valuable socialization opportunities compared to community care options.
In-home care primarily focuses on meeting the individual's health care needs within their familiar environment. It can result in limited social interaction. Seniors may not have the same opportunities for engagement, companionship, and shared experiences that community care settings provide.
Assisted Living and Memory Care: Round-the-Clock Support
Full-time home care is a similar cost to residential assisted living. The most significant advantages are:
24-hour support
Private apartments
Complete meal service
Individualized care plans
Physical and social activities
Let's explore six benefits of assisted living and memory care in Cleveland, Tennessee.
1. Professional Assistance: A Helping Hand Always Close By
At Avail Senior Living, our team of compassionate professionals is here to provide round-the-clock assistance to seniors. Our trained team members are well-equipped to address the specific needs of older individuals. We offer support with:
ADLs
Medical care access
Personal hygiene
Medication management
Mobility
Loved ones receive consistent and reliable care from a dedicated team.
2. Social Interaction and Companionship: Building Lasting Connections
One of the joys of community care is the vibrant social life it offers. At Avail Senior Living, we understand the importance of fostering meaningful relationships.
Far too many older adults experience loneliness and social isolation. These challenges are said to be more dangerous than smoking cigarettes and can lead to:
Stroke
Heart disease
Dementia
Depression
Anxiety
Our community provides ample opportunities for seniors to socialize and engage in various activities with their peers.
From group outings to shared hobbies, we promote companionship and creating an environment where friendships flourish and a sense of belonging is nurtured.
3. Peace of Mind in A Nurturing Environment
At Avail Senior Living, we prioritize the well-being of our residents. Our memory care community is thoughtfully designed with features that promote a secure and nurturing environment.
Our private senior apartments feature strategically placed grab bars, handrails, and advanced emergency call systems. We facilitate resident response without compromising on comfort. Our team members are always on hand.
4. Access to Comprehensive Services: Simplifying Daily Life
Avail Senior Living offers an array of services and amenities on-site, eliminating the hassle of managing multiple service providers:
Delicious dining options
Convenient housekeeping
Laundry services
Transportation
Adapted fitness programs
Engaging recreational activities
5. Specialized Care for Memory Loss: Embracing Each Moment
Our memory care program at Avail Senior Living provides specialized care and support for residents with dementia.
In Tennessee, 44 percent of assisted living residents have Alzheimer's or dementia. The need for residential communities to offer a higher level of care is essential.
Our team consists of trained professionals who understand the unique challenges individuals with cognitive impairments face. With enhanced security features and tailored programs, we create an environment that promotes a sense of belonging, fostering a higher quality of life for residents.
6. Respite for Family Caregivers: A Well-Deserved Break
At Avail Senior Living, we understand the dedication of family caregivers. Caring for an elderly loved one at home can be physically and emotionally demanding. That's why our community provides respite care for family members.
Placing your loved one in our care allows you to:
Take a break
Focus on self-care
Spend time on other responsibilities
Relax and reset
Respite care is a short-term solution that offers older adults a supportive and engaging environment. This benefit can also be utilized as a trial run for assisted living or memory care services.
Visit Avail Senior Living and Experience the Difference!
When choosing between home care in Cleveland and community care, Avail Senior Living offers an exceptional experience tailored to older adults' unique needs.
Contact us today to learn more about our exceptional senior care community!