Finding the right senior living community is essential. It's how retirees ensure a comfortable and fulfilling lifestyle during their golden years. Getting started searching for Cleveland senior housing can be overwhelming.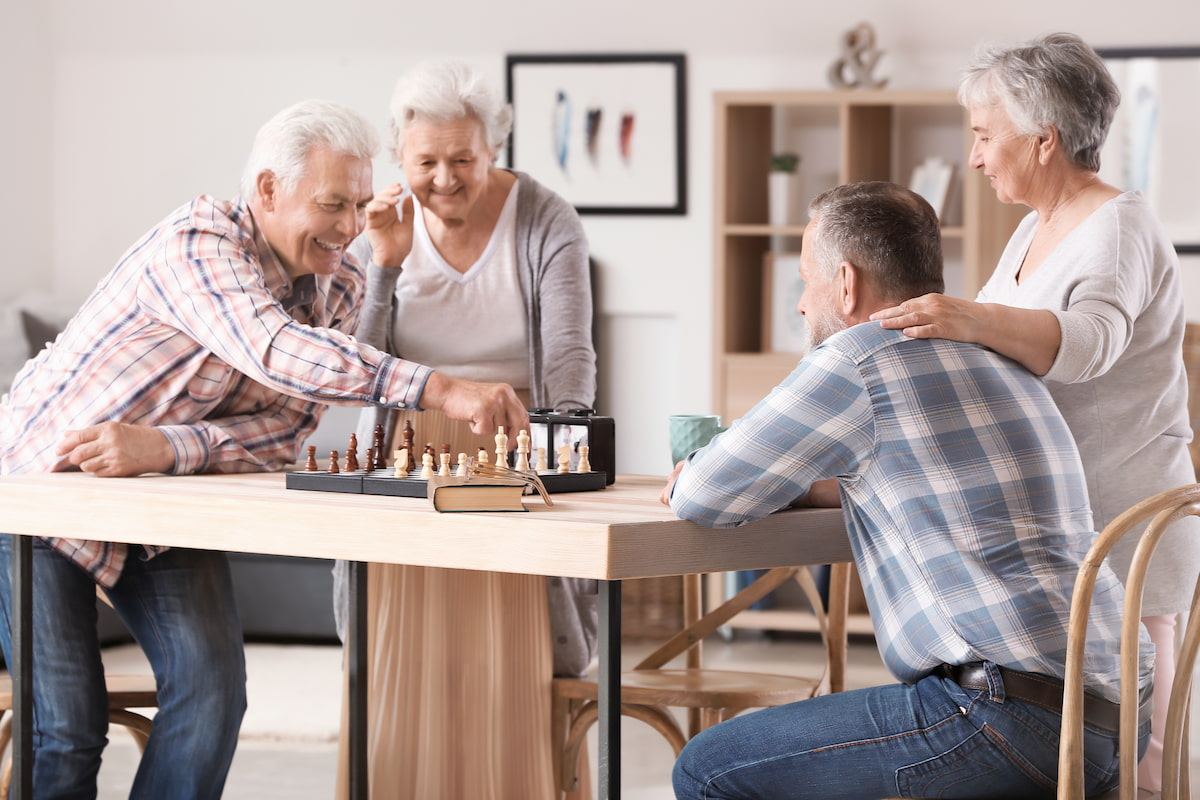 At Avail Senior Living, we understand this decision is significant and requires careful consideration. That's why we're here to guide you through the various choices near you.
Our friendly team specializes in providing:
We're a close-knit community that loves adventures, activities, and personalized services.
Join us to explore the senior housing options in Cleveland, Tennessee, and discover the best senior housing options for you.
Independent Living Communities
Independent living communities, also known as retirement communities or senior apartments, are designed for active adults. These communities offer various amenities like social activities, fitness centers, and transportation services.
Residents can enjoy a maintenance-free lifestyle and have the opportunity to build friendships with like-minded individuals.
Staying social is essential to healthy aging and mental health.
Assisted Living Facilities
Assisted living facilities provide a higher level of care and support than independent living communities. They are ideal for seniors who need some assistance with daily tasks.
The floor plans offer a simplified and hassle-free living experience.
The benefits of assisted living include:
Personal Care: Assistance with bathing, dressing, grooming, and toileting
Medication Management: Ensuring seniors take their medications as prescribed
Meal Preparation: Typically, three chef-made meals per day
Mobility Support: Helping seniors get where they need to go
Housekeeping: Assisting with household chores, such as cleaning and laundry
Transportation: Providing transportation for medical appointments, errands, and activities
Companionship: Offering social opportunities and emotional support to combat loneliness
Residents in assisted living facilities often have access to 24-hour staff and emergency assistance.
Some assisted living communities, like Avail, offer respite care. This service gives family caretakers a break. Short-term stays are an excellent trial run for long-term senior care.
The average monthly cost of assisted living in Cleveland, TN: $4,835
Memory Care Communities
Over six million people in America have Alzheimer's. At least 120,000 of them live in ​​Tennessee. Alzheimer's and dementia care centers support loved ones and their family members.
Memory care communities specialize in giving people with dementia a higher quality of life. These facilities have trained team members and focused programs to provide a supportive environment for residents with memory loss.
Memory care residents:
Live in a secure environment
Receive individualized assisted living services
Participate in mind-enhancing activities and exercise programs
Eat brain-healthy meals
Experience independence
The average monthly cost of memory care in Tennessee: $5,131
Skilled Nursing Facilities
Skilled nursing facilities, commonly known as nursing homes, offer comprehensive medical care and assistance to seniors with more complex medical needs.
Nursing homes are often what people confuse with assisted living. These facilities have licensed nurses and healthcare professionals available around the clock to provide medical treatments and therapies.
The monthly cost of a nursing home in Cleveland, TN: $7,908
Continuing Care Retirement Communities (CCRCs):
CCRCs offer a range of senior living options within one campus. They typically include independent living, assisted living, and skilled nursing care. Residents can transition between different levels of care as their needs change without relocating to a new community.
This type of retirement neighborhood often includes a significant buy-in fee plus monthly charges.
In-home Care and Companion Care
In-home care and companion care assist older adults who live independently. Both options offer personalized care tailored to meet the senior's individual needs, promoting independence, safety, and overall well-being.
In-home care refers to professional caregivers who come to the senior's residence to assist with:
Activities of daily living (ADLs)
Instrumental activities of daily living (IADLs)
Companion care or homemaker services focus primarily on offering companionship and social engagement for older adults. Often they will perform light housekeeping duties or provide transportation.
How to Choose Cleveland Senior Housing
When considering senior housing options in Cleveland, TN, assessing individual needs, preferences, and budget is crucial. Many facilities offer tours, and trial stays to allow seniors and their families to explore the community firsthand.
Additionally, consider the location and proximity to medical facilities, shopping centers, and recreational opportunities. The warmth and hospitality of the staff and residents can also play a significant role in making the transition to senior living more enjoyable.
Remember, each senior housing option has unique benefits, and finding the right fit can significantly enhance the quality of life for older adults. Conduct thorough research and, if possible, consult with senior living advisors or professionals to make an informed decision.
We're always ready to meet new seniors and family members at Avail Senior Living. Our tours provide an in-depth look at how life can be golden.
"God led us to the right place when we found Avail Senior Living. The management and staff have been truly wonderful in taking care of our mother. We love them dearly, and we are very grateful for the love and compassion that they show our mother every day." – Family Member Review
Call Home: Avail Senior Living
Our senior living community is dedicated to offering personalized assisted living services and compassionate memory care. Contact us to arrange a tour!