About Our Senior Living Community
Avail Assisted Living and Memory Care in Cleveland, TN
Welcome to Avail Senior Living. Cleveland, TN and its surrounding areas offer a scenic, relaxed environment for our experienced associates to offer assisted living and memory care services. Residents will enjoy the beautiful and spacious seven-acre lot surrounding Avail. In Avail's large courtyard, they can enjoy plenty of room to walk and socialize.
Avail's expert team is available to assisted living residents who may need help with everyday tasks. For memory care residents, our passionate associates will provide round-the-clock care. We will get to know each resident to ensure they receive the individualized service they want and need.
Head inside the community and you'll find Avail will be as beautiful on the inside as it is the outside. All the services you need are under one roof. You can head to the salon for a touch-up, work out in the fitness room, read new books at the library, play cards and receive in-house therapy all in one day. Superb, home-style meals will be served by our skillful culinary team.
Come enjoy life with new friends and caring associates at Avail Senior Living.
Owner/Developer/Executive Director
Chris is responsible for the day-to-day operations of Avail Senior Living and is thrilled to be opening Avail at Cleveland together with an amazing management team, business partners and investors. Prior to the creation of Avail Senior Living, Chris supported operations for 6 senior living communities in 4 states as a Regional Director of Operations for Greenbrier Senior Living.
By divine intervention and being obedient to his wife's direction, he accepted his first senior living position as Marketing Director at a small, assisted living and memory care community in Sandy, UT.
From there he accepted a job with Century Park Associates and moved his family to Chattanooga, TN where he was given many opportunities to manage and grow in the industry. Prior to joining Greenbrier Senior Living, he worked with Morning Pointe Senior Living where he was promoted to Area Director of Operations overseeing the Knoxville Region which included communities in Athens, Lenoir City, West Knoxville, Powell, Clinton, and Greenville.
Chris earned a bachelor's degree in International Business from Westminster College. He served on the Long Term-Care Board of Directors at Southern Adventist University and is currently a member of the Bradley Sunrise Rotary Club.
Outside of work Chris is most passionate about building the Kingdom of God and currently serves as the Stake Communications Director for the Chattanooga Stake. Chris also served a 2-year mission in Recife Brazil for the Church of Jesus Christ of Latter-Day Saints and speaks fluent Portuguese. Chris loves most things outdoor including soccer, pickleball, hiking, vertical caving, and snowboarding. Chris is married to Becky Beckstrand and together they love and support their three beautiful girls: Brynn (15) Claire (12) and Kylee (9).
"When you push against the boundaries of experience into the twilight of the unknown, the Lord will strengthen you, the beauty of your eternal soul will begin to unfold."
-Richard G. Scott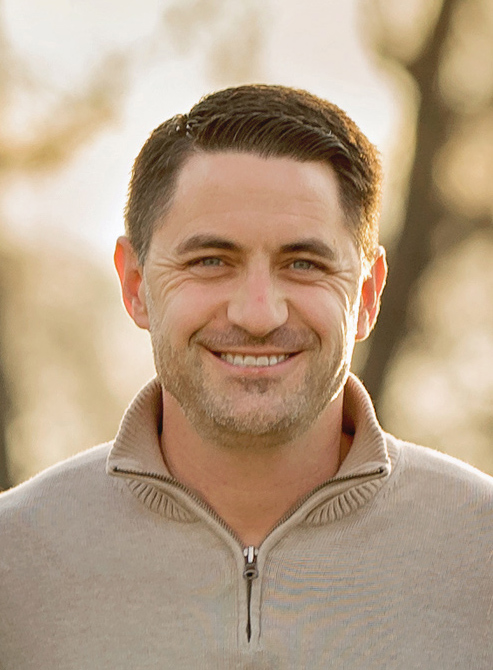 Begin Your New Life Today
What is Avail Senior Living to me? It's loving, warm, friendly, and a community — heavy on the community.
Before my parents moved into Avail Senior Living, I still struggled with what we were looking for. But once they moved in, I just knew we had found the perfect home. My parents were not just residents, not just numbers, and not just an elderly couple. They quickly became part of a loving community; they were treated with respect, and their home was warm and welcoming. Also, the food is out-of-this-world wonderful!"