If you're retired, you're probably thinking of moving somewhere with a laid-back pace. You may have considered assisted living in Chattanooga, Tennessee, but maybe you're ready to try something new.
If you're looking for assisted living near Chattanooga, TN, consider a short-term stay in a respite care facility.
Respite care provides a way to try out senior living without making a long-term commitment. It's also an excellent option for those who need temporary care while their family caregivers take a break.
One option for respite care, and much more, is Avail Senior Living in Cleveland, TN, just a short drive from Chattanooga. Our assisted living, memory care, and respite care options offer luxurious amenities, friendly support, and a welcoming group of older adults in a community perfect for fellow retirees.
But what is assisted living respite care, exactly? Let's break it down.
What is Respite Care?
Respite care is a short-term stay in a senior living facility. It's usually intended for seniors who require additional support, whether due to illness, injury or simply the need for extra help with daily tasks.
Respite care is equivalent to a luxurious hotel stay for seniors who may need assistance but do not require the medical care services of a nursing home.
Many assisted living facilities in the Chattanooga area offer respite care services, which can be a great way to get a feel for what life in assisted living is like without committing to a long-term stay.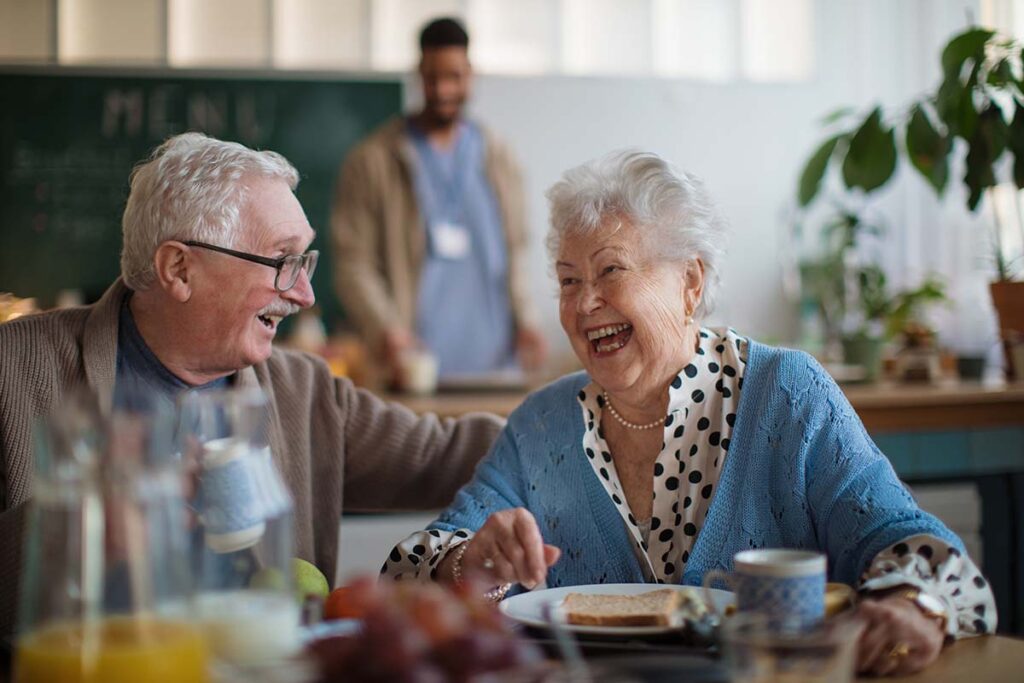 Choosing an excellent respite care community can make finding long-term assisted living or memory care easier in the future.
Respite care residents at Avail receive the same perks as traditional assisted living residents:
Chef-prepared meals in the dining room or delivered via room service
Private senior apartment
Housekeeping and home maintenance
Personalized care plan
Access to resort-style amenities
Transportation
Physical and social activities
An assisted living short-term stay is bound to leave you curious about year-round senior living.
The Benefits of Respite Care Near Chattanooga
Respite care offers many benefits for seniors and their families, including:
A chance to try out assisted living before committing to a long-term stay
Increased access to professional medical care and assistance with daily tasks
A much-needed break for family caregivers, who can rest assured their loved ones are in good hands
The opportunity to socialize and make new friends in a senior living community
A Day in Tennessee Assisted Living: Discovering the Beauty of Cleveland, TN
Living in an assisted living community in Chattanooga can be a great way to enjoy the city's vibrant culture and attractions. But have you ever considered living in a smaller, more laid-back community?
Moving to Avail Senior Living in Cleveland, TN opens up the possibilities of exploring the beauty of the Tennessee country, Cherokee National Forest, and Great Smoky Mountains National Park.
A typical day as an Avail assisted living resident can look something like this:
Rise and shine! Enjoy some coffee or tea in the sunroom before a nutritious breakfast prepared by our friendly culinary team.
Join a fitness class or head to the gym for some exercise. Avail offers state-of-the-art fitness classes and experienced instructors to help you stay on track with your health goals.
Take a stroll on our paved walking path or catch up on some reading in our cozy library.
Join a group outing to explore nearby sites like Smith-Perry Berries, the local farmers' market, or The Coker Museum.
Return to Avail for a delicious lunch with friends and neighbors. Our on-site restaurant offers a range of options to suit every palate.
Participate in crafts, game tournaments, or one of our many other activities to stimulate your creativity and keep your mind sharp.
Enjoy dinner before winding down for the evening. Our chefs pride themselves in preparing a variety of dishes to satisfy every taste bud and dietary need.
At Avail Senior Living in Cleveland, TN, you can enjoy all the benefits of assisted living, plus the beauty of the surrounding country. It's the perfect place for those who want a slower pace of life and a tight-knit community to call home.
Why Choose Avail Senior Living for Short-Term Respite Care or Assisted Living?
Avail Senior Living is a top-notch assisted living community specializing in short-term stays for seniors. Our respite care services offer all the benefits of traditional assisted living, plus:
A slower pace of life that's perfect for retirees who want a bit of peace and quiet
An inclusive and welcoming community where seniors can feel right at home
Luxurious amenities that include a fitness center, on-site restaurant, and more
Friendly and professional team members who are always available to help
Assisted Living near Chattanooga? Consider Avail!
If you or a loved one are considering assisted living near Chattanooga, don't overlook respite care as an option. Consider Avail Senior Living for a laid-back, welcoming place to call home temporarily or for the long term. Contact us to discuss your options!