When a family member has been diagnosed with Alzheimer's, Tennessee families often search for the best possible care in their area. But before visiting local memory care communities, have a list of questions ready to help you get prepared. Ensuring your loved one will get the specialized help that they need is the goal. So, get ready to do some digging!
Prepare to visit care facilities in your area by doing some research and knowing what to look for. In this blog post, we'll discuss the best questions to ask and ideas to consider.
First, Do Your Research
You may start by visiting The Tennessee Alzheimer's Association. The Tennessee chapter of this national organization provides some helpful advice on its website including support groups, treatment research, and community resources. Their list of questions includes:
Does the facility specialize in dementia care?
Are staff members trained specifically in caring for seniors living with dementia?
What activities are offered for residents?
Is the environment secure?
How is medication managed and stored?
What protocols are in place for handling emergency situations?
Are family members or friends encouraged to visit frequently?
These questions can help you understand how each facility handles dementia care. Being more informed will help you find the right fit for your loved one and your family.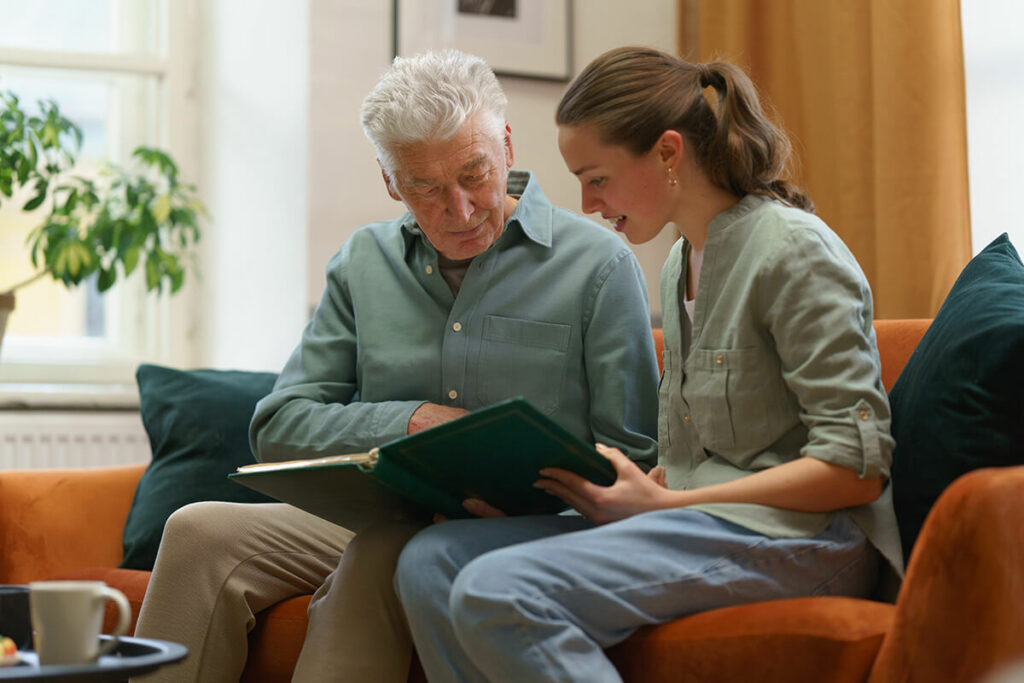 What to look for when you visit
You can get a good impression of the community by observing how the staff interacts with residents, the cleanliness and safety measures that are taken, and the overall atmosphere of the community.
Knowing what to look for on-site will also help you see how they will handle your loved one's special requirements.
Staff experience
It is important to know what kind of training and experience they have in dementia care. Ask whether they use evidence-based practices such as providing therapeutic activities and positive reinforcement for those with Alzheimer's. Tennessee is home to many senior care facilities. Visiting in person is a great way to see how care is provided and what sets them apart.
Living arrangements
Enquire about the living arrangements available in the community, including private rooms and shared spaces. Ask if there is a special program or routine tailored to meet the individual needs of each resident.
Finally, make sure you understand all fees associated with care services before making a commitment. With these questions answered you will be able to choose the best possible memory care community for your loved one.
Meals
Does the community provide brain-healthy meals? Meals should be balanced, offer plenty of vegetables, fruits, and whole grains, and limit saturated fat, cholesterol, and refined sugars. Diet and exercise are essential for dementia care.
Activities
Do they offer a variety of activities? Research shows that staying physically and socially active is very important for seniors with dementia; It can even help improve cognition. You'll want to check to see if your community offers engaging programs like music, yoga, walking, gardening, and art. Varied activities engage the body and mind.
Security
Seniors with dementia can be prone to wandering and can experience changes in behavior. Determine how many caregivers are on duty at any given time so that your loved one receives adequate attention. Find out if the community has protocols in place to respond to your loved one's needs at any time. Do they have 24-hour staff who are specially trained?
Avail Senior Living is dedicated to providing excellent care for seniors living with dementia. The community offers personalized treatment plans tailored to individual needs in a secure and serene environment, just thirty minutes east of Chattanooga, TN.
The more you know
Get your questions ready. Take a tour to learn more about personalized care plans, social activities, and health and safety protocols. Going in person can help you see how well a community caters to the specific needs of residents living with dementia. With your questions answered, you will be able to choose the best possible memory care community for your loved one.
You've got questions, we've got answers
Learn more about our community by contacting us for a tour today to see how we care for seniors with Alzheimer's. Tennessee families can rely on our expertise.