Understanding Senior Living Options Near You
There are a lot of choices when it comes to senior living options. Determining the best fit for your loved one can be overwhelming.
In this blog post, we'll compare Avail Senior Living's assisted living program with nursing homes in the Cleveland, TN area.
Let's start by defining nursing homes and assisted living communities' services. We will also discuss the differences between care homes for people with Alzheimer's and dementia.
What is Assisted Living?
Assisted living is a type of senior housing that provides personal care services. These services are commonly referred to as activities of daily living (ADLs). They also have the option to receive additional care services as needed.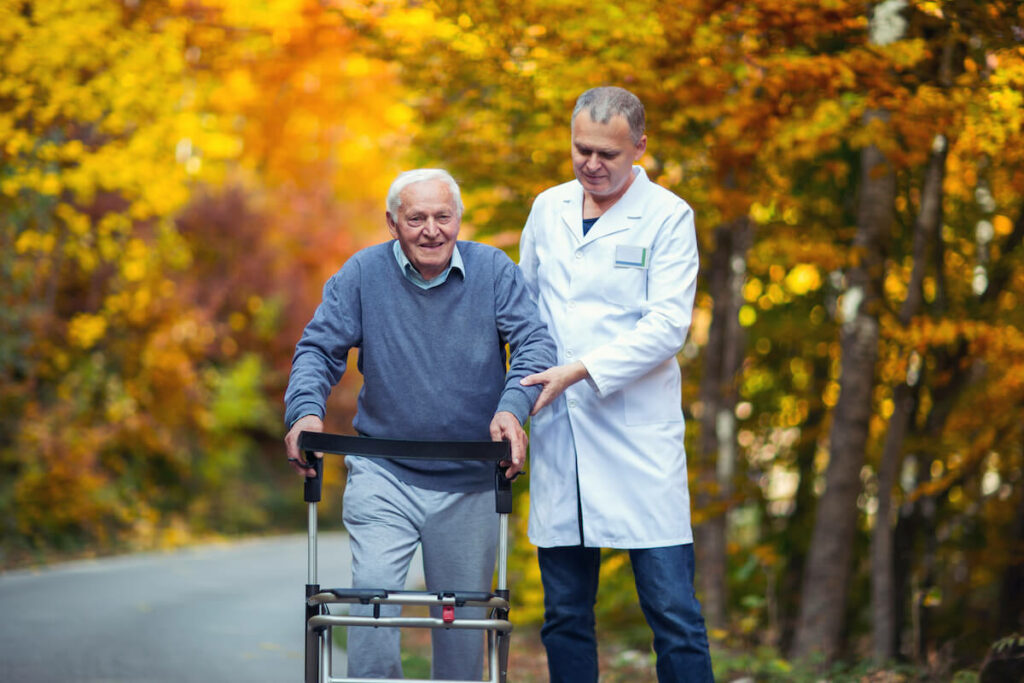 Residents usually have private apartments or studios and are free to come and go as they please. Assisted living facilities are typically smaller than nursing homes and have a more home-like feel.
Assisted living offers senior housing with a lot of built-in benefits and amenities. These services include meals, transportation, laundry, and housekeeping. Access to social and recreational activities is a major benefit.
What is a nursing home?
A nursing home provides 24-hour care for people who are unable to live independently. Nursing home staff members offer both medical and personal care services.
Skilled nursing care is available in these facilities. Support is typically reserved for people with chronic health conditions or those who need constant monitoring due to injuries. Rehabilitation is a significant feature.
Nursing homes provide round-the-clock medical care and other support services for seniors who cannot live independently. Nursing homes have a more institutional feel than assisted living facilities. Residents typically share rooms with others and have less freedom and privacy than assisted living residents.
Nursing homes are much more expensive than assisted living or memory care. However, insurance plans usually cover temporary visits due to the clinical treatment received.
The Cost of Assisted Living and Nursing Homes in Cleveland, TN
Nursing homes typically provide a higher level of care than assisted living facilities. A nursing home is likely better if your loved one needs around-the-clock supervision or medical care.
An assisted living facility may be more appropriate if they only need help with a few activities of daily living.
According to the Genworth Cost of Care Survey:
The average monthly cost of assisted living in Cleveland, TN is $4,835.
The average monthly cost of nursing homes in Cleveland, TN is $6,692 to $7,908.
Medicare or other private pay insurance will often cover temporary nursing home stays for rehabilitation. Long-term care insurance and VA benefits can offset assisted living costs.
Can People with Dementia Go to Nursing Homes?
People with dementia can go to nursing homes if they require constant medical supervision. Late-stage dementia may require around-the-clock skilled nursing care.
However, not all nursing homes are equipped to handle the unique needs of people with dementia. Older adults with memory loss benefit from the stimulating and social environments offered by assisted living and memory care communities.
What is Memory Care?
Memory care is another type of long-term care specializing in Alzheimer's and dementia support.
Dementia care facilities provide a secure environment and offer specialized programming and activities to improve quality of life.
The Benefits of Memory Care
Around-the-clock supervision and care.
Support groups and special events for family members.
Specialized staff members are trained to meet the needs of people with dementia.
Activities and therapies that help residents maintain their cognitive abilities.
A secure environment where residents can socialize with others with dementia.
The Benefits of Assisted Living and Memory Care at Avail Senior Living
Avail Senior Living offers premier assisted living and memory care in Cleveland, TN. Senior care is provided 24/7 and always by trained staff members.
One of the many benefits of Avail is the social aspect. Our senior living community provides an opportunity to interact with other people daily. Older adults living alone or with limited mobility can reduce their feelings of isolation and loneliness.
The social interactions in our community can help keep minds sharp and improve cognitive function. Studies have shown that seniors with a solid social network are more likely to experience lower rates of cognitive decline. Social engagement can help delay the onset of dementia.
In addition to friendship, our community offers:
Comfortable common areas, including screened-in porches.
Regular housekeeping visits and scheduled transportation.
Resort-style amenities include a salon, dining room, and fitness center.
Personalized care and medication management.
An engaging and robust activities program to promote wellness.
Three chef-prepared meals daily and snacks.
Special events, family gatherings, and volunteer opportunities for residents.
A calm and secure environment for residents with Alzheimer's and dementia.
Respite care is also available to give home caregivers a break.
The types of care to consider varies depending on the needs of your loved one. However, assisted living and memory care are fantastic options if your relative does not need 24-hour nursing care.
Assisted Living Nearby
Visit Avail Senior Living in Cleveland, Tennessee today! Contact us to speak with a senior living professional who can help weigh your options for care.