A dementia care specialist is part of a larger team of professionals dedicated to providing specialized care in memory care communities.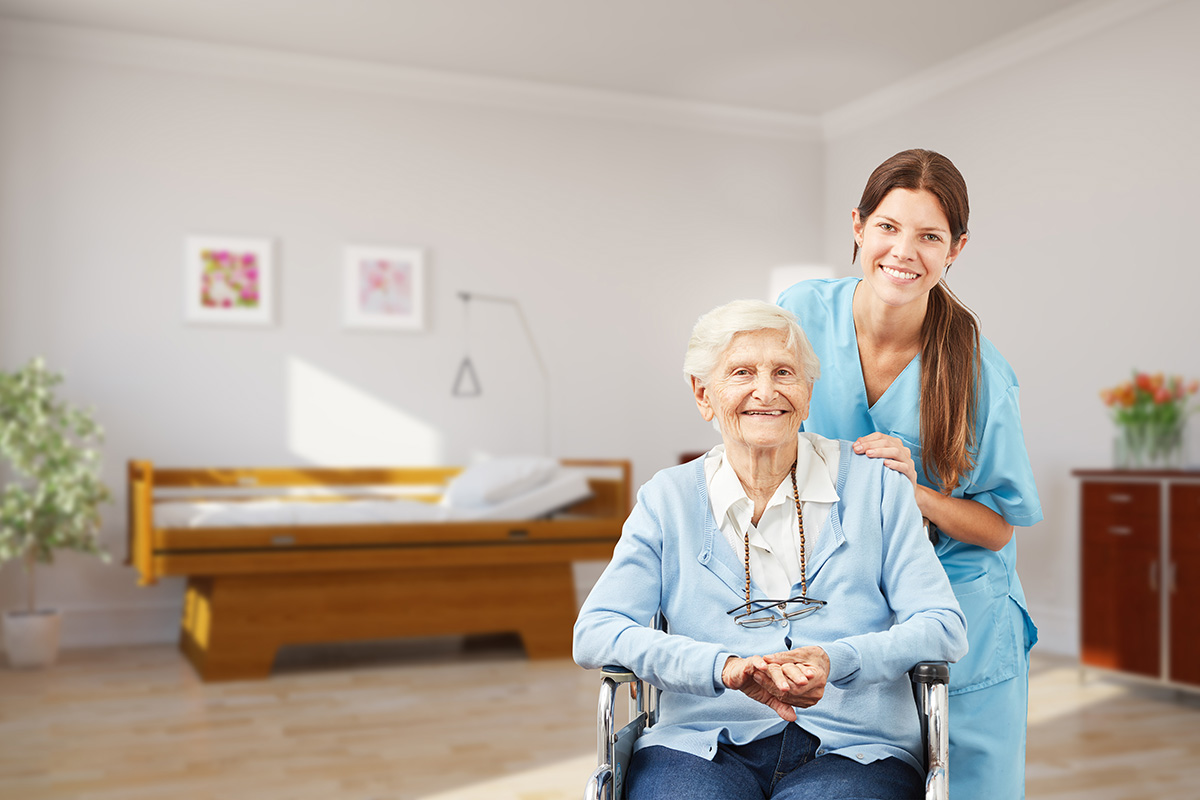 Let's dive into the role of these experts. We'll explore why they are vital in creating a comforting and compassionate environment for seniors with dementia. We'll also discuss what questions to ask a memory care facility to find the best outcomes.
Caring for an aging family member can be an emotionally and physically draining experience. When a loved one is diagnosed with dementia, the challenge can become even more difficult. Ensure they are receiving holistic care from experts who specialize in dementia care.
What Is a Dementia Care Specialist?
A dementia care specialist has received special training to provide professional long-term care. They understand the unique needs of people living with dementia and have the skills to address those needs in appropriate ways.
This specialized training includes:
Understanding how to recognize signs of changes in behavior
Providing meaningful activities that stimulate cognitive function
How to improve overall well-being
How to redirect combative behavior
Recognizing how medications impact a person with dementia
Certified memory care specialists understand how important it is to maintain dignity while providing care. They strive to create an environment where seniors feel comfortable, secure, and respected.
The Benefits of Memory Care Communities
When deciding on the best place for your senior family member, it's important to consider all options. Memory care communities like Avail Senior Living offer specialized care for Alzheimer's or other forms of dementia. The environment is designed specifically for their unique needs.
This dedicated atmosphere means residents have access to monitoring by specialists who understand changing physical and emotional needs. These benefits can provide comfort from worry for you and a loved one.
Why Choose a Memory Care Community Over Clinical Facilities?
Memory care communities offer an environment designed specifically for seniors with Alzheimer's and other forms of dementia. These communities feature engaging activities tailored to help residents maintain their independence. Security and comfort are available 24/7.
Additionally, these environments offer specialized nutrition plans developed by registered dietitians. Residents can access on-site medical services such as physical or occupational therapy when needed.
Clinical facilities such as nursing homes can be intimidating for those with memory loss. A lack of personalization may create a somewhat chaotic setting.
Nursing homes may not have a secure area where people with dementia can explore and socialize without the risk of wandering. Many nursing home residents may not be physically able to participate in engaging activities or exercises.
A person with dementia may become bored and anxious in such a facility. Skilled nurses can assist with activities of daily living, but a person with memory loss may need day-to-day socialization.
What are questions to ask a memory care facility?
When researching memory care communities, there are some key questions to ask when choosing a location. Take a tour and bring this outline of ten questions. It can help show if the memory care facility can provide superior care.
Does the community employ certified staff members?
How often do staff members interact with residents?
Are there any restrictions on visitors?
What types of activities are available?
Are there special diets or meal plans available?
What amenities are offered?
How secure is the community?
Does the facility offer transportation services?
Is there medical supervision available onsite or nearby if needed?
Does the facility offer respite stay for temporary stays or vacation relief for caregivers?
Answering these questions will help you find the perfect memory care community for your family member.
Dementia Care Specialists at Avail Senior Living
Our team of dementia care specialists offers a superior level of expertise and compassion. Finding all of these services at a traditional nursing home or clinical facility may be challenging. We understand how difficult it can be when making decisions about senior living arrangements. Rest assured, our team is here to provide support every step of the way.
We offer top-of-the-line specialty care for seniors with Alzheimer's and dementia. Residents receive personalized attention that meets their specific needs in a calm environment.
A significant advantage of a senior living community is the amenities. Memory care residents can enjoy maintenance-free living just like assisted living residents. We are committed to keeping a clean environment at all times. Resort-style amenities include:
Supervised transportation to appointments
Brain-healthy meals
Easy-to-navigate common areas
Housekeeping and laundry
Fitness programs
Our memory care neighborhood consists of 20 or fewer residents. This high staff-to-resident ratio ensures our specialists have more time to give individualized attention. Care services include:
Bathing, dressing, and grooming assistance
Medication administration
24-hour response
We employ 24-hour team members and readily have third-party practitioners available to assist with care. Tennova Healthcare – Cleveland is a short drive away from our community.
The specialized care team regularly facilitates engaging activities that create community and camaraderie among residents. These activities include:
Scenic drives
Ice cream socials
Holiday parties and family events
Music therapy and pet therapy
We offer expert guidance and a compassionate approach. Loved ones receive top-notch dementia care tailored just for them. Respite care is also available.
Visit Dementia Care in Cleveland, TN
Let the dementia care specialists provide superior care. Comfort and compassion await. Contact us to arrange a tour.