Caring for a loved one with Alzheimer's or dementia can be an emotionally and physically challenging journey. As a family caregiver, you may be overwhelmed by ensuring their well-being, managing their changing needs, and providing constant support and supervision.
Meanwhile, individuals living with Alzheimer's face their own unique set of challenges:
Memory loss
Confusion
Difficulties with daily tasks
Frustration
A sense of disorientation
Depression and anxiety
At Avail Senior Living, we understand the difficulties faced by family caregivers and those with Alzheimer's or dementia. We want to offer you relief by providing specialized dementia care services that address the specific needs of individuals with memory loss conditions.
We provide assisted living and memory care in Cleveland, Tennessee. Our team is here to support you and your loved one throughout this challenging journey, offering a nurturing environment where compassionate care and understanding are at the forefront.
Whether you're searching for Alzheimer's care in Cleveland, TN, or seeking guidance on memory care services, we're here to help you navigate this journey compassionately.
Understanding Alzheimer's and Dementia
Let's start by exploring Alzheimer's and dementia. These conditions affect older adults' memory, cognitive function, and daily living abilities.
Alzheimer's and dementia are terms often used interchangeably, but it's important to understand the distinctions between them:
Alzheimer's is the most common form of dementia, accounting for 60-80% of cases.
Dementia is a broader term encompassing a decline in cognitive function, memory loss, and impaired daily living abilities. Lewy bodies, Huntington's, and Parkinson's are only a few conditions causing dementia.
The Three Stages of Dementia
Cognitive decline is often categorized into three stages: early-stage, middle-stage, and late-stage. While the symptoms and progression can vary from person to person, understanding these stages can provide a general framework for what to expect.
1. Early-stage
Individuals may experience mild memory loss and cognitive difficulties in the early stage. They may have trouble remembering recent events or finding the right words in conversations.
Despite these challenges, they can generally function independently and continue with their usual activities of daily living.
2. Middle-stage
With progression to the middle stage, memory loss becomes more pronounced. Individuals may struggle to recognize familiar faces or remember significant details about their lives.
They may exhibit changes in behavior, personality, and communication. Daily tasks are forgotten or become confusing. Dressing, eating, or managing personal hygiene may require assistance or supervision.
The middle stage is often when family members begin to search for qualified care facilities. Supporting a loved one can quickly go from minimal assistance to a full-time job.
3. Late-stage
During the late stage, individuals may experience significant memory loss and have difficulty recognizing loved ones or their immediate surroundings.
They may require extensive assistance with activities of daily living and become more vulnerable to other health conditions. Communication becomes extremely challenging, and individuals may lose the ability to speak altogether.
Around-the-clock care and support are typically necessary in this stage.
It's important to note that while dementia follows a general pattern, the progression can vary from person to person. The duration of each stage can also differ, ranging from months to years. Regular assessments and evaluations by healthcare professionals can help determine the specific stage and guide appropriate care planning.
By understanding the stages of memory loss, families and caregivers can anticipate the changing needs of their loved ones and ensure they receive the appropriate support and care throughout progression.
Our dedicated team at Avail is trained to provide specialized care for individuals with Alzheimer's and dementia. We prioritize creating an environment supporting independence, dignity, and well-being.
The Benefits of Memory Care Services in Cleveland, TN
Memory care services at Avail Senior Living in Cleveland offer a range of benefits. Our care home provides a secure and supportive environment designed specifically for up to 20 individuals with Alzheimer's or dementia.
We focus on personalized care plans tailored to each resident's unique needs. Our daily routines ensure:
Medication monitoring
Assistance with personal care
Engaging activities
Mental and physical stimulation
Socialization and bonding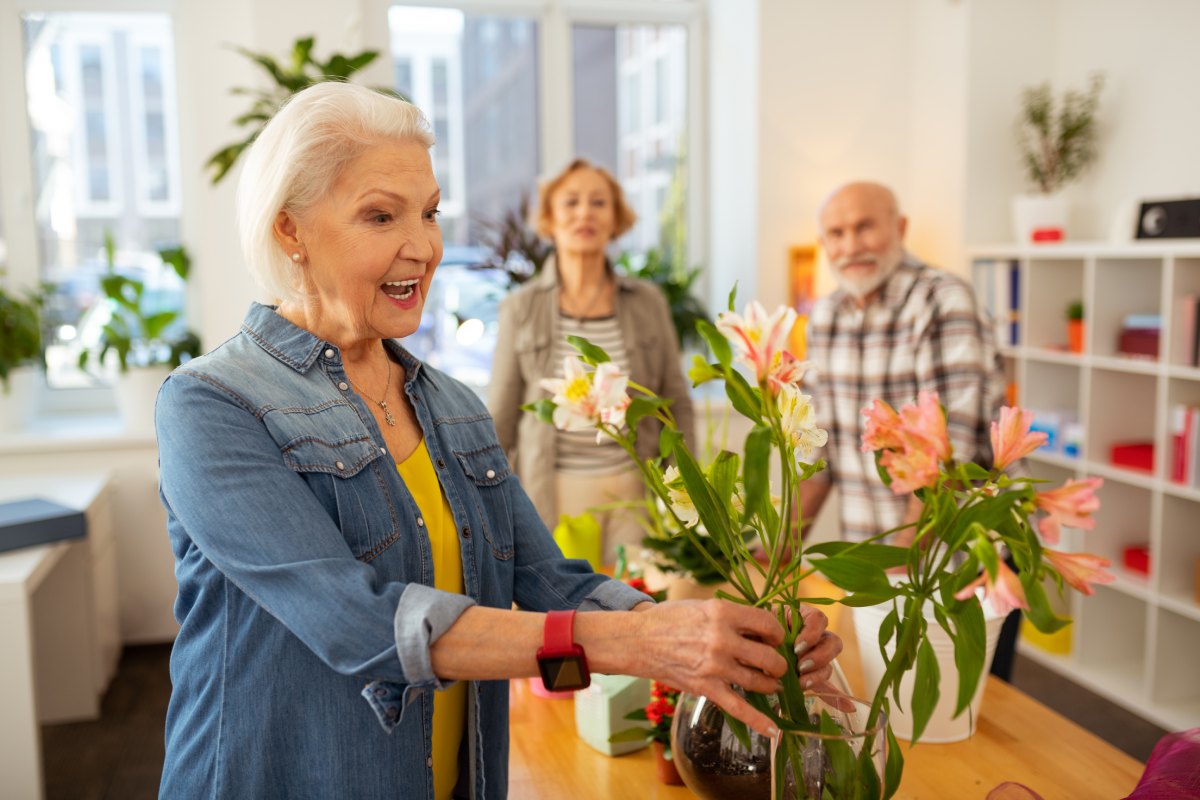 Our compassionate team is available around the clock to provide the highest level of care and support.
Enhancing Quality of Life Through Engagement
Engaging activities are crucial for individuals with Alzheimer's or dementia. At Avail Senior Living, we believe in fostering meaningful connections and promoting social interaction.
Our memory care community offers a variety of activities designed to stimulate cognitive function, encourage physical movement, and inspire creativity. We strive to create an environment that supports a sense of purpose and joy for our residents:
Art therapy
Music sessions
Group exercises
The Importance of Personalized Care Plans
Every individual's journey with Alzheimer's or dementia is unique. At Avail Senior Living, we recognize the significance of personalized care plans. Our experienced team works closely with residents and their families to develop comprehensive care plans that address specific needs and preferences. We understand the importance of:
Maintaining routines
Familiar surroundings
Promoting independence
Encouraging well-being
Supportive Community and Professional Health Care
Avail Senior Living is proud to be a part of the Cleveland community. We collaborate with Cleveland and Cuyahoga County health care professionals to ensure our residents receive comprehensive care.
Our memory care community provides a nurturing and compassionate environment where individuals and families find a supportive community that understands the challenges of Alzheimer's and dementia.
We prioritize:
Open communication
Regular updates
Family involvement
Creating a caring and inclusive environment
Avail Senior Living is your compassionate and trusted memory care community in Cleveland, TN, serving Bradley County and the greater Cleveland area.
If you're seeking Alzheimer's care or assisted living in Cleveland, TN, Avail Senior Living is here to support you.
Contact us to schedule a visit and discover how our memory care community can make a positive difference in the lives of your loved ones. Let's navigate this journey with compassion, respect, and unwavering support.