Caring for a loved one with Alzheimer's or dementia can be an overwhelming experience. It's natural to feel overwhelmed and unsure of what steps to take. One option is to explore respite care and memory care facilities in Tennessee.
Memory care communities provide specialized long-term care and support for those with Alzheimer's or dementia. Respite care provides temporary relief for family caregivers. Let's break down the details of memory and respite care at Avail Senior Living in Cleveland, TN.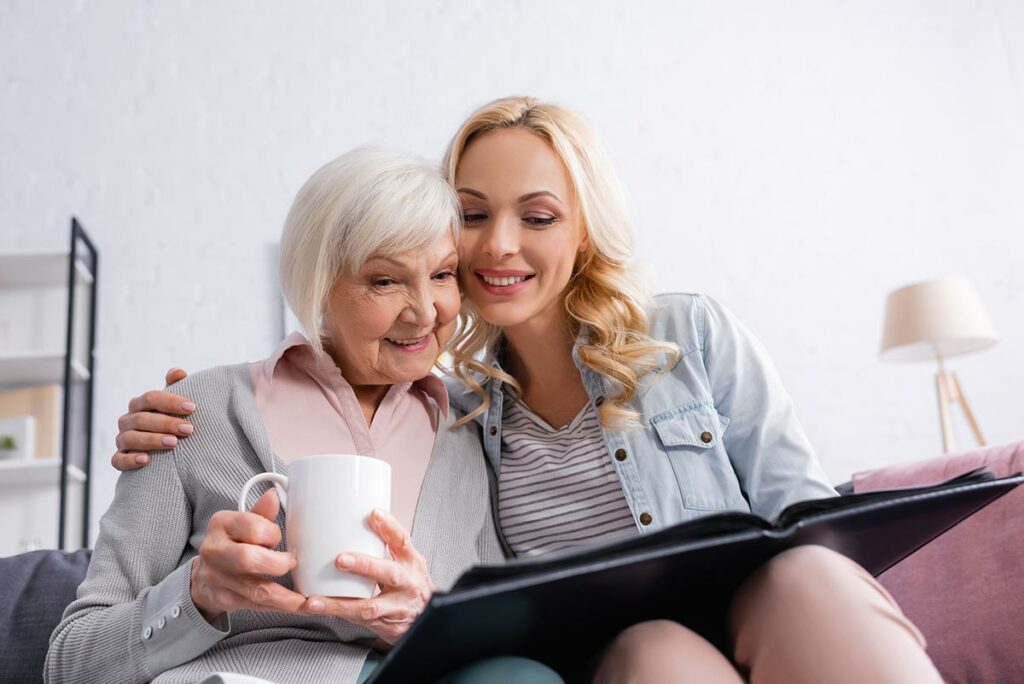 How much are memory care facilities in Tennessee?
Memory care in rural areas and smaller towns will typically cost less than in big cities. The average cost of dementia care in Nashville is $8,844 per month, compared to $4,800 in Chattanooga, TN.
The cost of memory care in Tennessee varies depending on:
Location
Care levels
Services and amenities
Memory care is generally a higher cost than senior independent living or assisted living. While many assisted living services are provided in memory care, there are additional specialized services. On average, assisted living in Cleveland, Tennessee costs $4,835 per month.
A senior apartment and access to community amenities are base costs. A personalized level of care will make the monthly price different for everyone. Communities will generally assess the resident before moving in to determine care levels.
Specialized dementia care in Tennessee costs less than a nursing home. Those facilities are geared toward providing more intensive care for people recovering from injuries or procedures.
Long-Term Memory Care
Memory care is a long-term senior living community that adds meaning and purpose to residents' lives. Seniors with dementia or Alzheimer's can live comfortably while having access to expert caregivers 24/7.
These communities provide a secure home-like setting where residents can benefit from:
Social activities
Daily meals
Medication reminders
Housekeeping services
Transportation assistance
Memory care communities allow people with memory loss to feel a sense of independence. Residents can relax in a private living space, but group activities are encouraged throughout the day.
Specialized dementia caregivers understand the unique needs of residents. They offer activities that promote healthy brain activity and combat depression and agitation.
Alzheimer's and dementia care communities do not only support older adults. Memory care provides relief to family caregivers as well. One place primary caretakers may start is respite care.
What Does Respite Memory Care Provide?
Respite memory care is a short-term stay option for seniors who need temporary assistance while their primary caregiver takes a break.
Many family caregivers are older people and adult children with jobs or other responsibilities. It's easy for these supporters to fall into burnout. Respite care is one resource that allows caregivers to take a break.
Seniors can live like permanent residents of a senior living community with respite care. During a short-term stay, meals, activities, and private living spaces are included. Access to medical care and daily living assistance is readily available.
Respite Care at Avail Senior Living
We recognize that caring for a loved one with Alzheimer's or dementia can be both physically and emotionally draining on family caregivers. Respite care services are here to provide relief.
Our dementia respite care supports the heroic acts of family members. Our service is here so primary caregivers can:
Take time to go on a vacation
Catch up on chores and duties
Attend special events
Receive medical care
Relax and recharge
Let our dementia care specialists provide your loved one with a high level of care for a couple of weeks or months. Respite care can also serve as a trial run for future long-term solutions.
Memory Care at Avail Senior Living
At Avail Senior Living in Cleveland, TN, we understand that memory care is much more than providing a secure environment. We offer compassionate and personalized care tailored to each resident's individual needs.
Our team of specialists creates individualized treatment plans. We promote independence while addressing each resident's specific physical and psychological needs.
We offer a range of amenities designed to enhance the quality of life, such as:
Pet therapy
Art classes
Daily exercise programs
Volunteer opportunities
Our goal is to ensure that our residents receive the highest quality of life possible during their journey in memory care.
Researching a suitable memory care facility for a loved one with memory loss is essential. Touring memory care communities and using respite care services is one way to get that information.
At Avail Senior Living, we believe in providing top-notch memory and respite care services tailored specifically to meet the needs of our residents and their families. We offer premium senior living services in a beautiful environment.
Memory Care and Support for Caregivers in Tennessee
Contact us today to speak with a local memory care expert. Arrange a tour or ask questions about short and long-term dementia care near you.