Caring for a family member with Alzheimer's can be an incredibly difficult and demanding task. You have to provide around-the-clock care and support, and you also have to deal with the emotional toll of watching your loved ones' memories and their sense of self decline.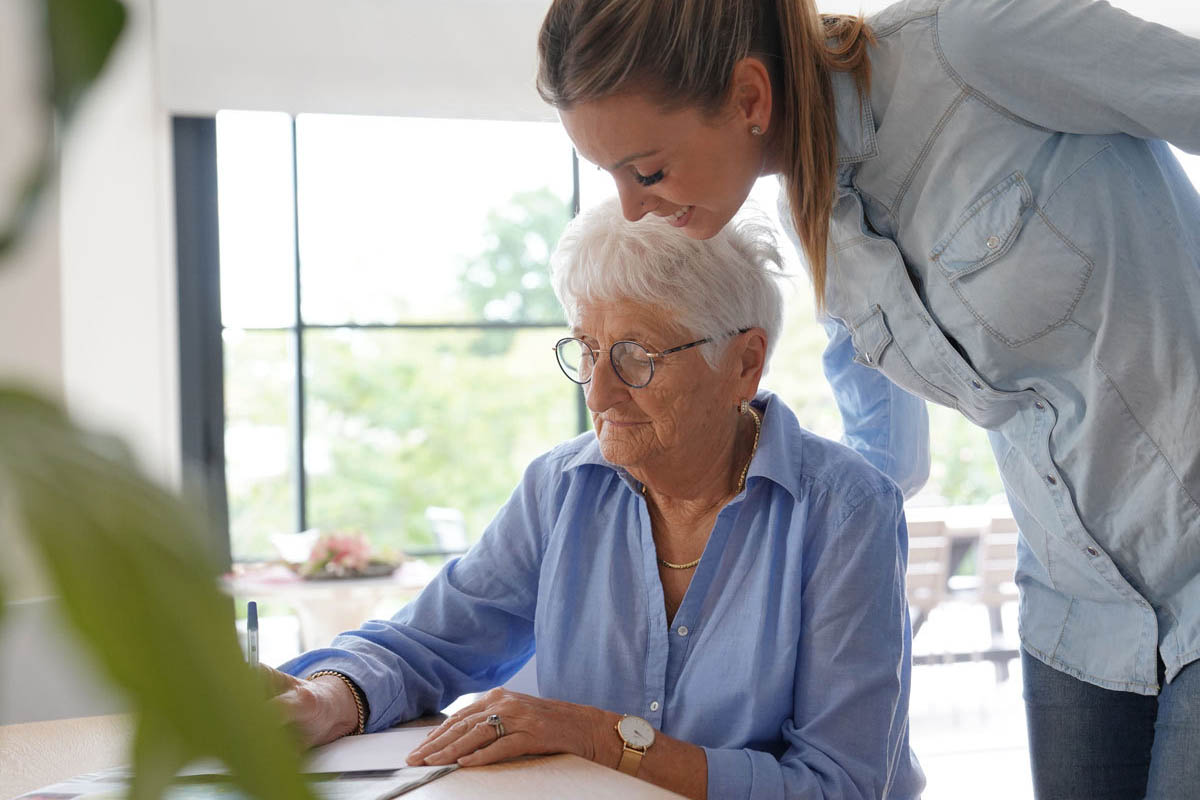 It can be easy to feel overwhelmed and uncertain about where to turn for help, but fortunately, there are memory care facilities that can provide the care and support that you and your family need.
Memory care facilities are specially designed to meet the unique needs of those with Alzheimer's and other forms of dementia, and they can offer a much-needed respite for caregivers.
If you're considering memory care for a loved one in the Cleveland area, we encourage you to continue reading for valuable answers to your questions.
What is Avail Senior Living?
Avail Senior Living is an assisted living and memory care community. We offer both services to give older adults an option to age in place.
Alzheimer's care in our Cleveland community is different from the rest. We provide a supportive and comfortable environment for our residents. Our staff complete training on the latest dementia care therapies and techniques.
Senior care is offered in a home-like atmosphere. Residents and their families feel comfortable with the compassionate care they receive. We believe that providing personalized assistance is the key to success when caring for those with Alzheimer's.
Our staff takes the time to get to know each of our residents personally, and our goal is to ensure that each resident feels secure and loved while receiving long-term care.
Why is Alzheimer's care different at Avail Senior living?
We provide top-notch Alzheimer's care services designed to meet our residents' unique needs.
We have 20 dementia-friendly apartments in our memory care community. These residences let seniors living with memory loss feel a sense of independence. Our modern living spaces are easy to navigate and accessible.
We take the time to consider residents' wants and needs in our approach to offering engaging activities and meals.
Person-centered care is at the heart of what we do at Avail Senior Living.
Who provides support to those with memory loss at Avail?
Those dealing with memory loss require special care and attention. At Avail, our Cleveland associates are experts in providing just that.
Team members receive ongoing training related to Alzheimer's disease and other forms of dementia. Associates dedicate their careers to helping seniors thrive.
Through engaging activities and expert assistance, they help residents with:
Activities of daily living
Medication management
Housekeeping and laundry services
Nutrition planning
You can rest assured that your loved one is receiving the highest level of care they need and finding meaning in daily life.
What level of care can I expect for my loved one?
One of the most common questions we get from families is about the level of care we provide. We believe that providing personalized care is the key to success when caring for those with Alzheimer's.
We are more than just an adult day center or home care service. We are a community of specialized caregivers dedicated to providing the best possible care for your loved one.
Our goal is to help loved ones maintain their independence and quality of life for as long as possible. We work closely with families to develop a care plan that meets their unique needs.
Respite care is another service offered in our community. Caregivers who need a break from giving a high level of care can find relief here. Call us at (423) 505-5998 to schedule a tour.
What is the goal of memory care?
Memory care aims to provide a secure and nurturing environment for older adults living with Alzheimer's disease or other forms of dementia.
Memory care facilities are designed to meet the specific needs of individuals who often require more assistance with activities of daily living. Medical supervision and 24-hour staffing ensure the well-being of residents.
Programs for memory loss typically include various activities and therapies designed to stimulate the mind and provide a sense of purpose and enjoyment. These activities can help to reduce anxiety and stress. Physical and mental exercise can slow memory loss.
Promoting social interaction and communication gives residents a higher quality of life. Memory care allows residents to age in place with dignity and respect.
Ultimately, specialized care gives you and your loved one relief. Find peace of mind at Avail Senior Living.
Discover A New Approach to Alzheimer's Care in Cleveland
Do you have any questions about our Alzheimer's care services at Avail in Cleveland, TN? Feel free to contact us. We look forward to helping you and your loved one.