Avail Senior Living, an assisted living and memory care community in Cleveland located at 1400 Stuart Road NE, wanted to help spread some kindness to members of the military (see local news coverage in the Cleveland Banner).
Residents decided to give back by creating care packages that will be delivered to those who are serving our country, to help brighten their day. Each package included chips, granola bars, Slim Jims, crackers, and a note from the residents who lovingly packaged each box and stuffed it with red, white, and blue paper.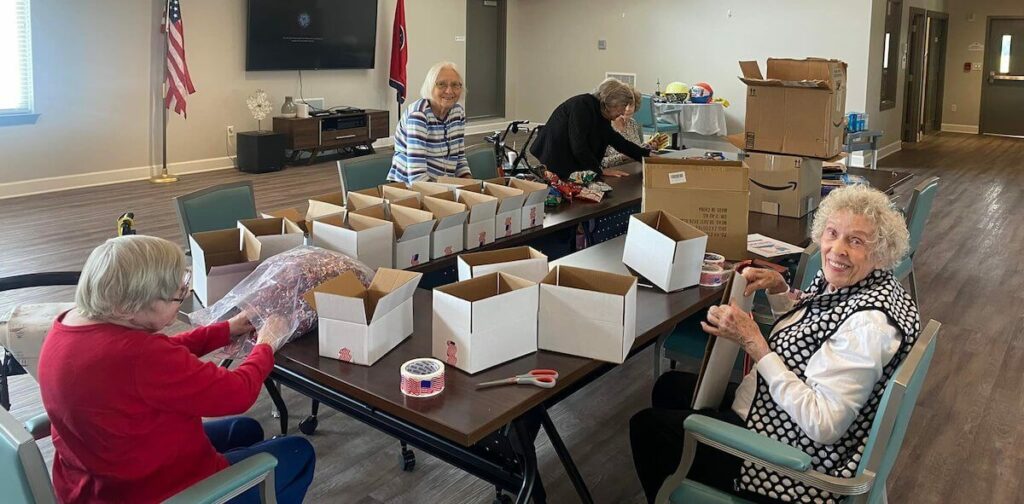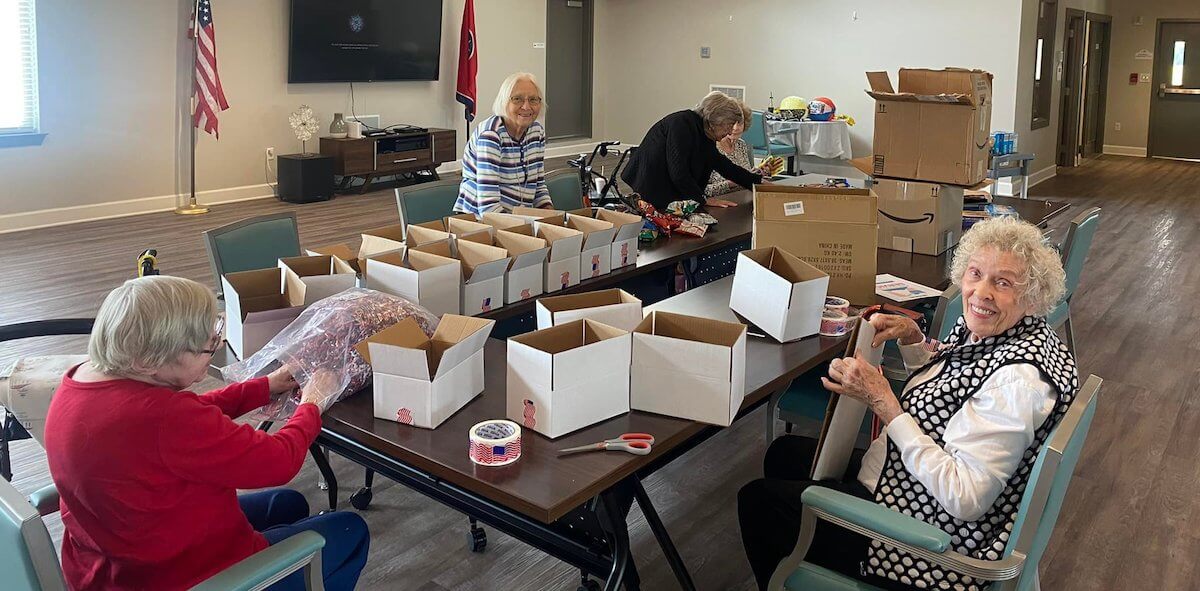 Residents Ann B., Brenda R., Wilma M., Barbara L., and Patsy B. (pictured) helped create the care packages. Residents then delivered them to the Cleveland Armed Forces Career Center which will distribute the care packages to active members of the Army, Navy, and Marines.
Pictured from left are two career center staff members, resident Harold B. (Army veteran) Avail staff member Ethan, and resident Harold R.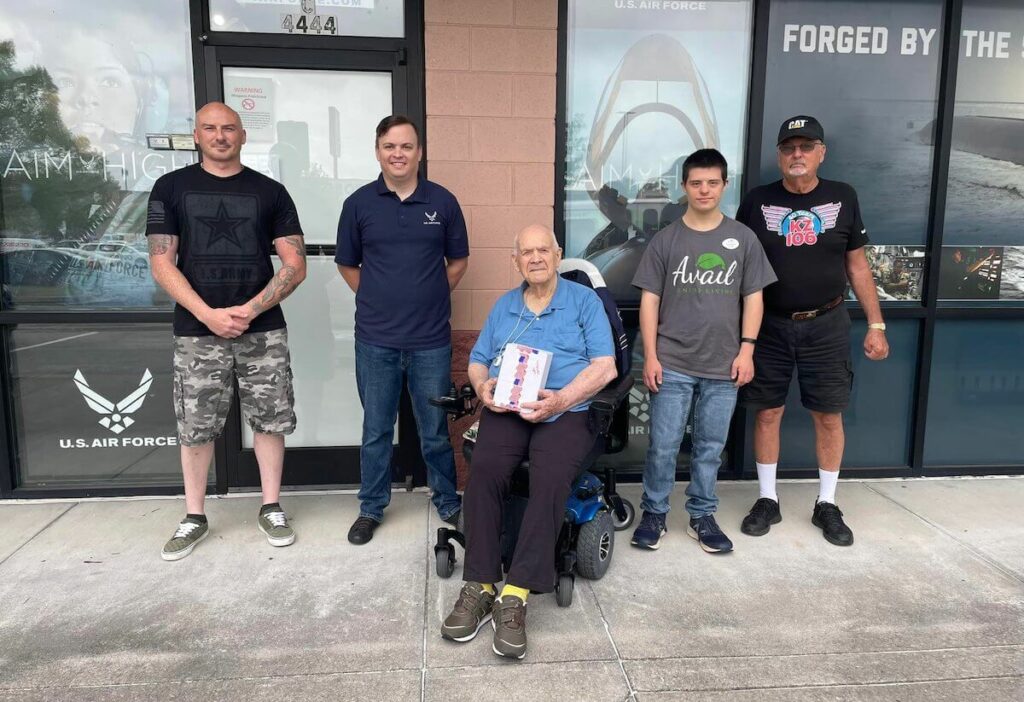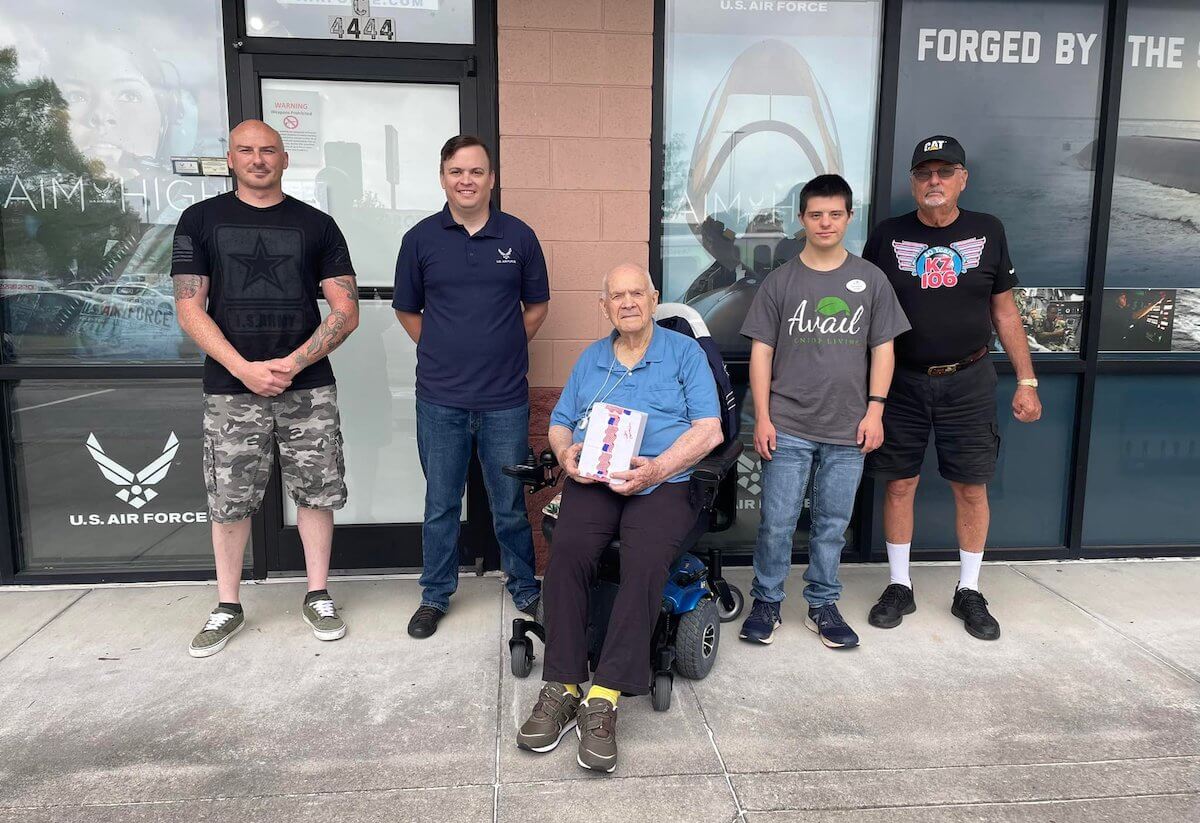 The seniors at Avail Senior Living hope this small act of kindness will help express their gratitude to those who serve in the military.
At Avail Senior Living, you can give back and serve others.
Learn more about Avail Senior Living by visiting their website to sign up for a tour.