Retirement is a great time in one's life. It's when you can be more creative, focus on your personal goals and interests, and have more leisure time at your fingertips. It's also a time when planning ahead is especially important. Understanding that there are both challenges and rewards to retirement can help you set realistic goals. Here are some tips to help you navigate a decision about your new lifestyle and how to prepare.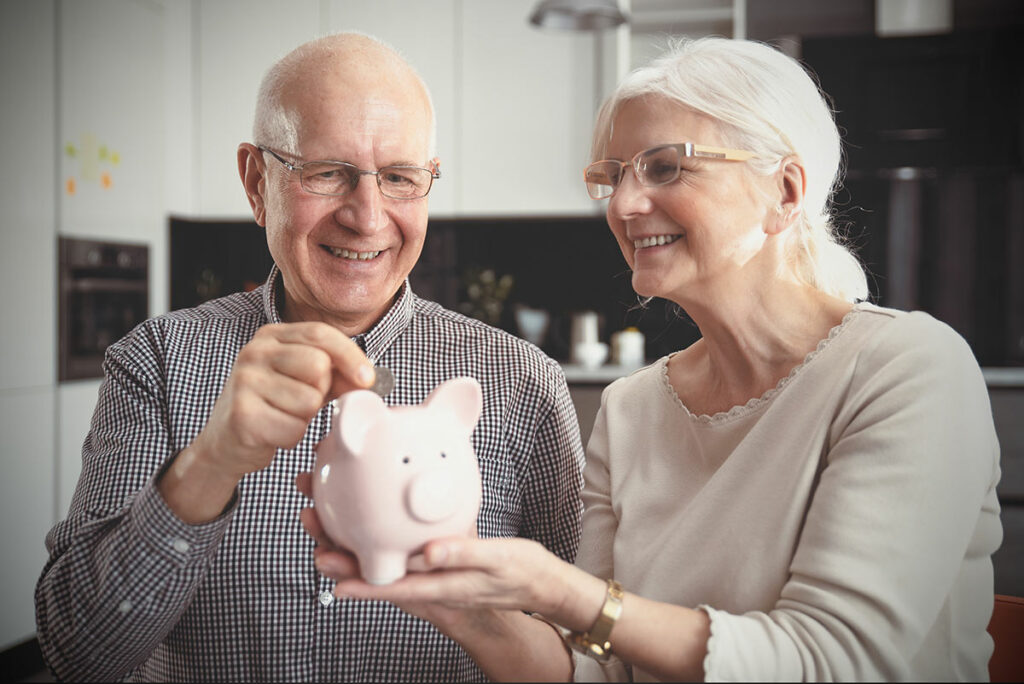 Budget for Your Health Care Needs
Have you considered what your future health care costs might include as you age? Health care costs are the top retirement concern for Americans. According to a 2015 survey by Bankrate.com, "fewer than 15 percent of those nearing retirement age have estimated how much they will spend on health care in retirement." Think about your current care needs and how they might change in the future.
Do you have a current medical condition?
Are you prepared for higher levels of care that may be necessary as you age?
Do you have a family history of dementia or other progressive conditions?
Is your current home outfitted to help support you as you age?
Will you need to make modifications to make your environment more accessible?
How will you manage round-the-clock care, if you need it?
Consider where you'll live
Many seniors are opting for Tennessee retirement communities because they meet multiple needs. If you're considering staying in your current home, you'll need to build the cost of home updates, repairs, and maintenance, along with any daily assistance you may need, into your retirement budget. According to American Family Insurance, you can expect to spend $1 for every square foot of livable space, every year, for annual home maintenance costs.
Think about if you will need to make modifications to make your environment more accessible.
If you need to make updates to your home, the costs go up significantly. Home Advisor quotes some common projects and their costs.
Adding grab bars and handrails: $100-$500. Interior railings cost $1,000 on average.
Lowering cabinets and sinks: $1,500-$8,500.
Adding non-slip flooring: $3-$22 per square foot as well as flooring installation costs.
Installing chair or stair lifts: $1,500-$5,000.
Installing an elevator costs: $2,500-$60,000.
Widening doors: $700-$2,500 each. Interior doors tend to cost less than entryways.
Widening hallways: $30,000-$40,000. Widening a hallway often means extensive interior work at high costs.
Depending on what your mobility needs are, you may need to budget for several home updates.
Consider your social life
Seniors are at risk for social isolation and loneliness. Studies show that remaining socially active is important for seniors' physical and mental health. Social isolation and loneliness have been linked to depression, anxiety, obesity, diabetes, and heart disease, among other conditions. It can even impact memory and thinking skills.
What are some of the rewards of life in Tennessee retirement communities?
In assisted living, you can say goodbye to those home maintenance, repairs and updates.Your comfortable, accessible home is maintenance free. Assisted living provides that helping hand where you need it most. You'll also have care at your fingertips. Residents benefit from:
24-hour support by dedicated professionals in addition to third-party partnerships with physical therapists, pharmacists, and nurse practitioners. Your care is in good hands.
Innovative wellness programs that help you get that 150 minutes of weekly exercise. Try out chair yoga, tai chi, dance classes, brain health, digital enhancement programs, and more.
Seasonal, chef-prepared meals, centered around your favorite dishes.
You won't have to worry about the chores. We'll take care of weekly housekeeping for you.
Should you or a loved one ever need memory care services, our team of specialized caregivers provide an engaging, healthy experience in a secure environment.
Assisted Living ensures your daily needs are met with care services, meals, and social activities that keep you engaged.
The regular social interaction that takes place in Tennessee retirement communities like Avail Senior Living helps you stay more physically active and, in turn, improves your health.
Residents have many ways to spend their time, including:
Arts and crafts
Gardening
Listening to live music
Wellness and exercise activities like yoga or Tai Chi
Group get-togethers with family and friends
Themed events and dinners
Competitive games like Wordle
Trips to the movies, local restaurants, and fun spots
Making friends is easy when you're surrounded by a community of like-minded people who enjoy getting out and exploring the local area. Residents take trips to places like Hunter Museum of American Art or Sweetwater Valley Farm, or just enjoy relaxing at home on the porch.
Overcome the challenges of retirement
The challenges of retirement like planning for health care costs, updating your home to make it more senior-friendly, and fighting isolation are easily tackled by choosing senior living. Seniors in Tennessee retirement communities can lessen the burdens of retirement and reap more of the benefits at Avail Senior Living.
Come experience the perks of senior living.
At Avail Senior Living, we offer so much more than other Tennessee retirement communities. Find your peace of mind and your new retirement lifestyle by contacting us today.