Taking a moment to reflect on the success of our recent opening.
Avail Senior Living is proudly open for business and serving seniors in Cleveland, TN! Our assisted living and memory care community officially opened in early July of 2021.
How is our opening going?
It has been a long road and a lot of hard work, but we are excited to announce that Avail Senior Living is open for business!
Our first resident, the lovely Ms. Luise, was the first resident to move in on Friday, July 9.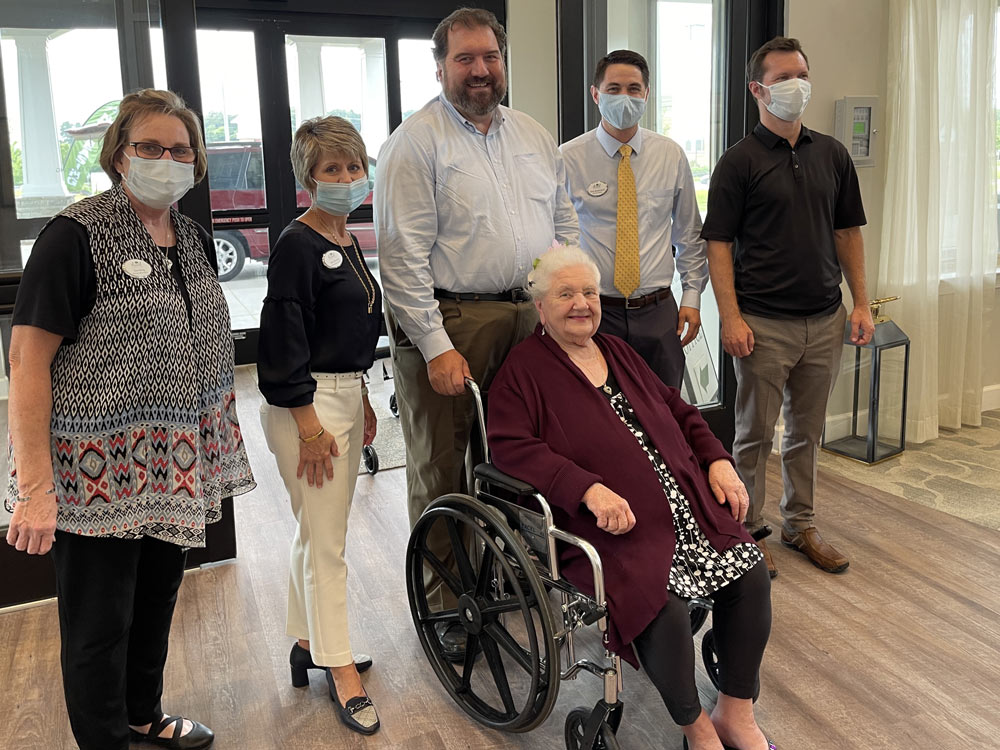 Luise and her husband Ike ran a small appliance store and repair business in Ellijay for several years, and then they managed a little apartment complex in Jasper for nearly 30 years.
Our Activities Director, Carrie Villines, got the good times rolling immediately. So far we have enjoyed an ice cream outing to the local Baskin Robbins, a visit from Cleveland Bradley County Public Library's Mobile Library, and a relaxing drive through the beautiful Red Clay State Historic Park. Let's not forget arts and crafts, making delicious strawberry yogurt bark, and our wildly successful, first-ever Friends and Family Game Night – and that's just a few of the activities we have done during our first month!
What is offered at Avail Senior Living in Cleveland?
Avail is an assisted living and memory care community located in beautiful Cleveland, TN. We help you live the retirement of your dreams, supporting you to remain as active and independent as possible. You have your very own private apartment while we handle services like housekeeping and laundry. We also monitor your health, make sure you take your medication on time, and provide support for activities of daily living where necessary.
We offer an innovative wellness program that keeps you fit from head to toe. It includes physical activities like chair yoga, tai chi, and dance classes as well as digital enhancement programs and activities to support brain health.
And don't forget the food! We have a culinary team headed by a chef that prepares delicious meals based on seasonal fruits and vegetables as well as your favorite dishes.
For residents who are living with Alzheimer's or other forms of dementia, we offer memory care programming. In our Alzheimer's care and dementia care environment, more structure and security are provided as well as care by associates who are specially trained.
Come visit Avail Senior Living in Cleveland!
Even though we are only in the beginning stages of our community, we are so proud of all of the hard work and dedication that each of our team members has put toward getting Avail Senior Living ready to receive our residents. We are honored to serve the great city of Cleveland, TN, and we look forward to being a supportive partner in the community.
If you are looking for a senior living community in the Cleveland, TN, area that is active, social, and truly cares about seniors, look no further. Contact us today to schedule your tour.