Advice about Preparing to Join Our Community Long Before Move-In Day
Any new adventure is full of excitement and perhaps some butterflies! You may wonder what to expect while exploring our assisted living and memory care community.
Do you or a loved one require a senior living apartment in Cleveland, Tennessee?
Avail Senior Living is welcoming new residents to our brand-new senior living community in Cleveland opening Spring of 2021. Our state-of-the-art building and trained staff offer assisted living and memory care services. If you are ready to move in, or if you'd like to schedule a tour, call us today! Spots are filling in rapidly, so be sure to reserve your new home.
Allow us to walk you through what happens when you call us for a reservation or tour.
What are the 4 senior apartment tour steps?
Step 1: Speak with a Concierge
First, call us today at (423) 505-5998. A member of our highly-qualified, friendly staff is ready to speak with you.
Step 2: Request to Schedule a Tour
If you know that Avail is your home from viewing our floor plans online or reading our comprehensive services, let the concierge know you'd like to reserve an apartment. On the other hand, if you would like to schedule a tour, notify the concierge.
Step 3: Speak with a Friendly Salesperson
Next, the concierge will transfer your call to a knowledgeable salesperson. Be sure to have all of your questions ready. (If you forget something, don't worry; you can call back anytime!) Have a few dates and times in mind that align with your schedule. We'd be delighted to show you the floor plan options on a tour of the community.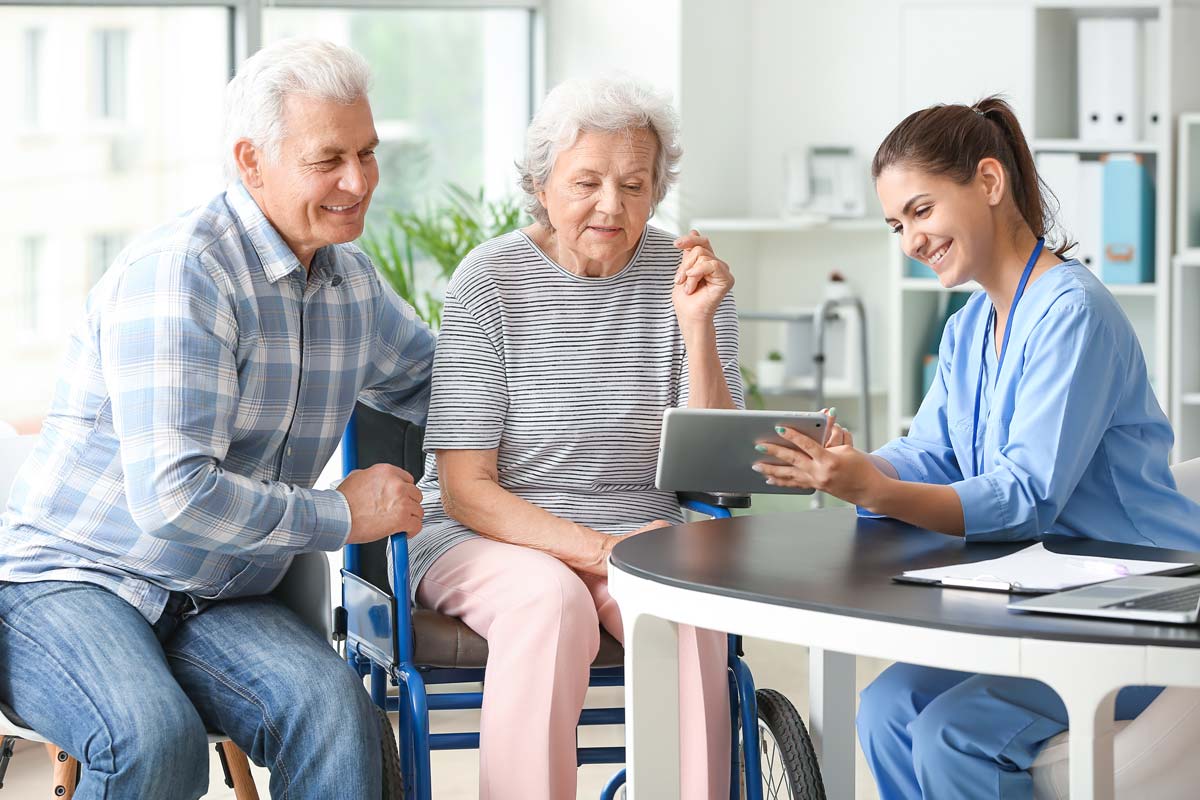 If you aren't sure which services you may need yet, we are happy to help! We can provide information that will help you arrive at your decision.
Step 4: Tour Your Home
Seize the opportunity to tour your future home! During your tour, you can view the breathtaking seven-acre lot surrounding Avail and the community's spacious courtyard.
Inside, our community is beautiful, modern, and convenient. We have many amenities, such as a salon, fitness room, library, and eatery. You will be able to enjoy pursuing many hobbies and activities.
You'll also have the chance to meet Avail's helpful and welcoming associates. Our team enjoys getting to know every resident for individualized care, and the relationship begins on your first tour.
Why Choose Avail Senior Living?
Avail features contemporary, luxurious amenities and friendly, secure service. Our team is dedicated to the safety, well-being, and happiness of our community members.
Our memory care residents receive attentive medical care and are provided with medication help, meal prep, housekeeping, laundry services, and more.
The assisted living residents will encounter expert assistance, which is available as needed. New friends live nearby, and you can play games and socialize outdoors in the large courtyard or indoors.
If you or a loved one require assisted living or memory care, call us today at (423) 505-5998 to learn more about our community; a member of our friendly team will assist you.