With the growing demand for senior care, there are various options available. One option that stands out for its personalized approach is private assisted living. However, when you search for "private assisted living near me" or "assisted living private homes near me," you may wonder whether residents prefer private facilities or others affiliated with hospitals or medical organizations. In this blog post, we will discuss the benefits of private assisted living and why many residents prefer this type of care.
What is private assisted living?
Private assisted living can be described as communities that are privately owned instead of affiliated with a hospital or other medical organization. Private options often have a more "homey" feel and provide upscale amenities.
Avail Senior Living is a private senior living community in Cleveland, Tennessee that offers assisted living, memory care, and respite care. Chris Beckstrand, Avail's Owner, Developer, and Executive Director, has a wealth of experience in senior living and leads his expert team to help seniors keep up with friends, accomplish goals, and live with the freedom they deserve.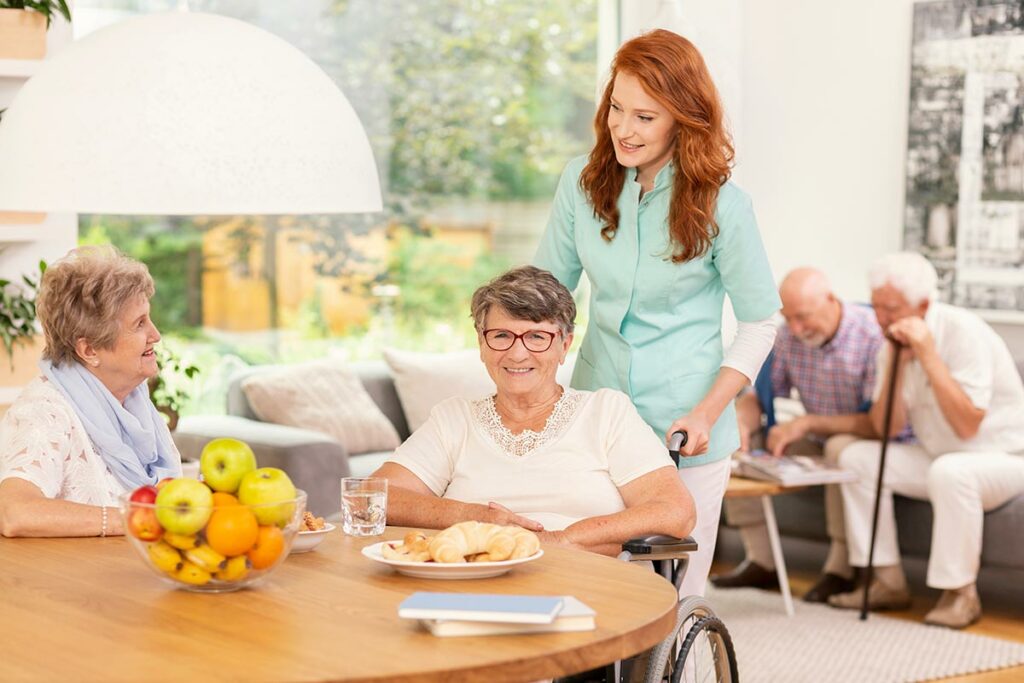 Why do residents prefer private assisted living over other options?
As the search for "assisted living private homes near me" or "private assisted living near me" becomes ever more popular, it is clear that many seniors are opting for these personalized environments over traditional assisted living arrangements. There are several reasons that individuals may choose one of these private assisted living communities or homes, with benefits ranging from specialized care to a more comfortable atmosphere.
Personalized Care and Service
One of the main reasons why residents prefer private assisted living is due to the personalized care and attention they receive. These communities typically have fewer residents, allowing the caregivers to establish strong relationships and better understand the needs of each individual. Associates can give their undivided attention to every resident, ensuring their physical, emotional, and social needs are met. This individualized approach fosters an environment where residents can thrive and enjoy their golden years.
Avail has only 50 assisted living rooms, enabling you to receive the support you need when you need it.
Home-Like Atmosphere
Unlike large-scale facilities, private assisted living homes offer a warm, comfortable, and intimate setting. This home-like environment is essential for seniors who may be wary of transitioning to an assisted living community. In a private home, familiar routines and the cozy atmosphere can help ease any anxieties or concerns, creating a smooth and comforting transition for you and your family. Avail provides peaceful studio, one-, and two-bedroom floor plans, plus spacious common areas and one of the biggest outdoor courtyards in Cleveland.
Flexibility
Private assisted living homes offer greater flexibility when it comes to the programs and services they provide, as they have the freedom to tailor their offerings based on the specific needs and preferences of their residents. This flexibility allows residents and family members to work directly with caregivers to develop a customized care plan that suits their unique requirements. At Avail, everything about our assisted living community is individualized to provide superior senior care and service, from our scratch-cooked meals to our tailored wellness programs to pharmacy coordination.
Cost-Effectiveness
While the affordability of private assisted living communities may vary, many provide a more cost-effective option compared to large-scale facilities. The lower overheads and more efficient use of resources in a smaller, home-like environment often make private assisted living homes a better value for money. Moreover, the personalized nature of private homes can translate into more attentive care, giving you peace of mind that you will receive the best possible care for a fair price.
Avail offers cost-effective private assisted living for seniors in Cleveland, Tennessee and northern Georgia. You'll pay for a base hospitality rate, plus healthcare services individualized to meet your unique needs.
As we age, finding the right care solution is a vital decision that can shape our golden years. Private assisted living offers tailored care within a nurturing, home-like environment that focuses on the individual needs of each resident. This type of setting lends itself to creating stronger connections, offering personalized care and attention, and fostering a sense of belonging. In seeking "private assisted living near me," you are taking a step toward experiencing the highest quality of life and support you deserve, both physically and emotionally. Contact Avail Senior Living to learn more about our private assisted living community.