Ways You Can Help Make Life Better for Seniors
Avail Senior Living is a residential assisted living and memory care community in Cleveland, TN. You can make a difference in the lives of our residents by volunteering with us.
Why do seniors need socialization?
As we age, we slowly lose our connection with friends. Family members can be busy with their own lives. And mobility becomes a barrier to enjoying the greater community.
Isolation is dangerous for seniors. It can set the stage for depression and anxiety. In addition, without opportunities to exercise the brain by engaging with others, symptoms of Alzheimer's and other types of dementia can progress more quickly.
According to Dailycaring.com, life in a senior living community provides socialization opportunities for residents to remain social and active, but there is always room for more.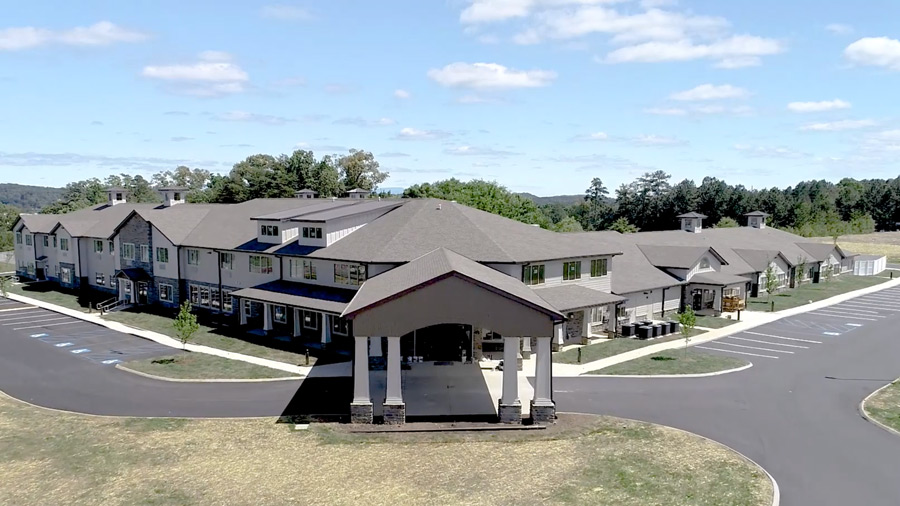 Why should I volunteer with Avail?
Improve the lives of seniors right in your hometown – As mentioned earlier, opportunities for socialization are important to the longevity of seniors. It gives them an opportunity for cognitive stimulation, which can slow the onset of dementia. It also gives residents something to look forward to and provides purpose.
Support families – Many times, the decision to move into a senior living community is to not only get the senior the assistance they need but to support the caregivers. Volunteers provide further support by giving family members peace of mind that their loved ones are receiving love, compassion, and companionship when they can't be there.
Gain industry knowledge – We all have parents that may someday be our responsibility to care for as they age. By volunteering, you get first-hand experience in the senior living industry. You know what is available, what to look for, and what the expectations are so that you can make an informed decision when the time comes. Additionally, if you are considering a career in senior living, volunteering is a great way to try it out and observe the inner workings before committing to decades in the field.
Good for your own mental health – We have heard the old adage, Doing good is its own reward. This is absolutely true! When we do things that benefit others, it has a positive effect on our own mental health.
Looks good on a resume – Another perk of volunteering is that it looks good on a resume. Many employers as well as colleges want to see that you are civic minded. Why not check that box by enriching the lives of seniors?
What are some volunteer opportunities at Avail?
At Avail, volunteer opportunities are limited only by your imagination. Here are just a few of the ideas of ways to help out.
Local talent – If you sing in a band, are an artist, or tell great jokes or stories, we want to meet you! Come entertain us, set up an art show, or otherwise showcase your talent.
School visits – If you are a local teacher here in the Cleveland, TN area, we would love to have your class visit us! Together we can read stories, play games, or do activities.
Bible studies or daily devotions – If you are a Christian with a calling, you can lead a Bible study or a daily devotion.
Play card or board games – One thing that is always helpful is for volunteers to offer quiet companionship to residents by playing games or just conversing.
Join us for excursions – Volunteer opportunities don't just have to take place at Avail. Join us for excursions out into the community at large. Maybe to Movies in the Park or shopping at the farmers market!
How do I get started volunteering at Avail?
To get started volunteering, call (423) 505-5998 or fill out our contact form online. We can't wait to meet you!
Are you ready to make a difference in the lives of seniors? Contact us today!