Searching for assisted living in Benton can be tough. Finding the best Hopewell or Charleston assisted living can be challenging. These are smaller areas of Tennessee with plenty of older adults who deserve high-quality senior living.
When searching for a new place to call home, finding a community that meets your needs and provides top-rated care is best. So many seniors from around Polk County and Bradley County choose Avail Senior Living in Cleveland, TN.
At Avail Senior Living, we provide robust activities, proximity to local attractions, and excellent senior care. Our assisted living community is ideal for adults looking to settle down in retirement.
Let's look at what makes our senior living community such an excellent choice for those looking for assisted living or memory care.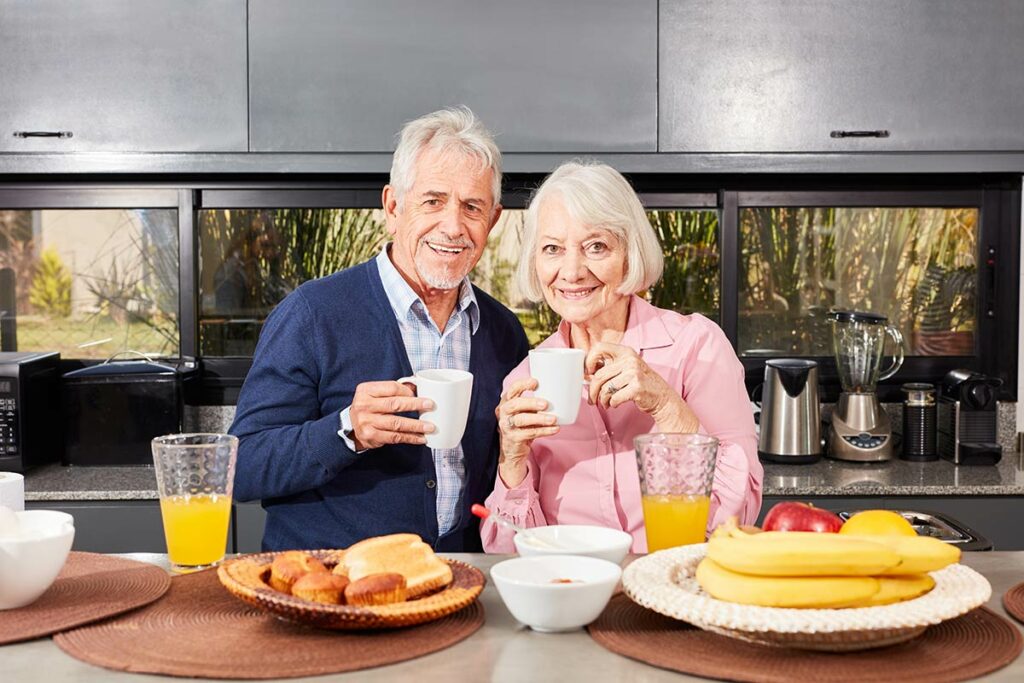 The Guide to Badley County Assisted Living and Memory Care Communities
Most people have heard of assisted living and memory care, but what do these terms actually mean? Let's break down the basics to understand what type of senior is best suited for either living situation.
Assisted Living
Assisted living is a type of senior housing providing 24-hour access to healthcare services and personal care assistance. It's ideal for seniors who need help with everyday activities such as bathing, dressing, or managing medication. These tasks are known as activities of daily living (ADLs).
Seniors in assisted living do not require the level of medical attention given in a nursing home or skilled nursing facility. Seniors in assisted living communities also benefit from having access to social activities and events in a supportive environment.
Who lives in assisted living?
Assisted living is ideal for seniors who need help with ADLs but still want to live independently. It's an excellent choice for those who want to take advantage of the various amenities available at assisted living facilities.
Seniors who live in assisted living communities generally have some degree of physical or mental impairment that requires assistance with daily tasks. They may be dealing with chronic health conditions or set-backs such as:
Arthritis
Diabetes
Mobility issues due to Parkinson's or stroke
Trouble managing medications
Generally speaking, those who choose assisted living are looking for an independent lifestyle while still having access to supportive services when needed.
Memory Care
Memory care refers to specialized care for individuals with dementia or Alzheimer's. These communities provide an environment that is secure and structured. The design reduces the risk of wandering and confusion.
Alzheimer's and dementia care offers cognitive stimulation activities tailored to individual needs and interests. Some examples include:
Music therapy classes
Art classes
Gardening activities
Interactive cooking demonstrations
Pet therapy sessions
Who lives in memory care?
Memory care is designed to meet the unique needs of seniors in various stages of dementia. People who need specialized medical attention and comfort do best in this type of senior housing.
This type of senior living generally works best for seniors who require more attention than what assisted living can provide. Residents do not typically need full-time skilled nursing care.
Assisted living and memory care offer specific benefits tailored to different types of seniors' needs. Memory care provides additional security measures and engagement for those with memory loss. However, both services offer
Round-the-clock support
Access to social events
Amenities and other services
Activities tailored to individual needs and interests
Nutritious meals
Ultimately it comes down to finding the right balance between independence and assistance. Loved ones should be able to live comfortably while receiving adequate medical attention when needed.
Activities and Socialization for Cleveland Area Seniors
At Avail Senior Living, there are plenty of new activities available for residents to try. Some of our recent favorites included:
There are plenty of opportunities to stay active and engaged while living here. This type of socialization is critical in helping seniors maintain their mental health and well-being as they age. Seniors who are lonely or isolated have a 27 percent higher chance of developing dementia.
Additionally, there are plenty of clubs and interest groups that residents can join if they want an even more personalized experience. Just ask our Activities Director to add your favorite hobby to the mix.
Location and Proximity
One of the most significant advantages of living at Avail Senior Living is its prime location near the areas of Benton, Charleston, and Hopewell.
Hospitals, attractions, and so much more are located less than five miles from our community:
Shopping at Target and Walmart
Health care services at Tennova Healthcare – Cleveland
Watching matinees at the AMC CLASSIC Bradley Square 12
Our location off Stuart Road makes it easy for residents to use community-provided transportation to keep up with their independent lifestyles. It is also convenient for family members to visit regularly.
Senior Care Services
Avail Senior Living offers assisted living, memory care, and short-term respite care services. These services are provided by certified professionals who specialize in comforting senior caregiving.
Assisted living services:
Personalized care in the privacy of an apartment
ADLs assistance
Medication management and pharmacy coordination
Housekeeping and home maintenance
Memory care services:
Personalized care in dementia-friendly studio apartments
Secure and calming environment
Brain-healthy meals
Specialized activities and engagement
ADLs assistance
Medication management and pharmacy coordination
Housekeeping and home maintenance
Individualized care helps seniors feel comfortable in their new environment. Personalized assistance gives residents the confidence to make the most out of life.
Polk and Bradley County Seniors Choose Avail
Becoming a resident of Avail Senior Living is easy. Contact our senior living experts to arrange a tour. We can't wait to show off our exciting community!